---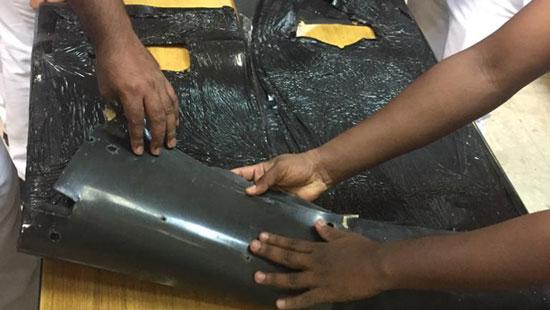 A Bolivian national was arrested with five kilograms of heroin valued at Rs.75 million at the Bandaranaike International Airport (BIA) while attempting to smuggle it into the country this evening.
Deputy Director and Acting Spokesman of the Customs Vipula Minuwanpitiya said the 60-year-old suspect was arrested at the BIA arrival lounge by the Customs Narcotics Control Unit after arriving from Delhi.
The customs found the cocaine haul concealed in a mixture with a latex layer pasted to the bottom of the bags, Mr. Minuwanpitiya said.
Further investigations were carried out under the directions of Director General of Customs Mrs. P. S. M. Charles, Customs Airport Deputy Directors M.A. Karunarathne, K.H.P. Kumarasiri,Vipula Minuvanpitiya,V.M.J. Perera and Jagatha Murage Superintendents of Customs H.G.H. Sumathipala, P.U.P. Wijepala Deputy Superintendents of Customs Nuwan Abenayake, Sri Lal Wijewardhane, Assistant Superintendents of Customs Madhawa Weerakkody, Hirun Gunasiri, Dilshan Weerakone, Rajitha Silva and Prasad Gunawardhane. (Chaturanga Samarawickrama)