---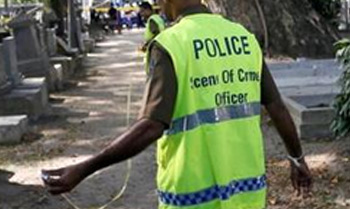 The body of the 65-year-old former port worker who was allegedly killed by his wife, daughter and son in law was exhumed today at his residence in Wattala, Police said.
Police yesterday arrested the trio in connection with the victim, H. Walter's disappearance.
The daughter of the victim had confessed to killing her father by stabbing him when questioned by the police. The suspect also confessed to burying the body in the back yard of the house.
The suspect explained that her father had taken to drinking and often created problems when he was drunk.
Wattala police investigated the disappearance on a tip off, even though the suspects had told the police that the victim had travelled abroad.
Police today searched the victim's home and premises in the presence of the Judicial Medical Officer and the Government analyst and exhumed the body.