---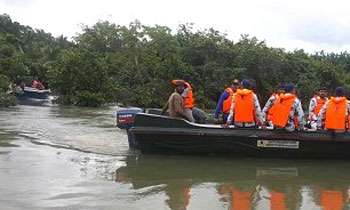 The body of the 29-year-old Police Constable, who was reported missing since Friday (25) while trying to rescue three persons in Madampe, was found in the Udalawela area this morning.
The constable, Dilan Sampath attached to the Madampe Police Station went missing when a group of police officers tried to rescue three persons who were swept away by flood waters.
Police said the body of the Constable was found about 200 meeters away from the area where he went missing.