---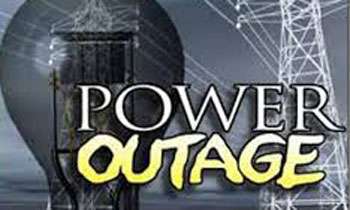 The power failures which have been reported from several areas in the country including Colombo, were due to sparks in two sub transmission lines in Kelanitissa Power Station, the Power and Energy Ministry said.
The Ministry's Information Officer Director, Sulakshana Jayawardena, said the two sparking power transmission lines which carry 132 Kw from Kelanitissa to Kolonnawa power stations caused the interruption.
Due to the incident, 128 megawatts (MW) had been removed from the national grid. The 60-MW added from the barge mounted power plant in Colombo Port was also removed.
"Considering the situation, a load balancing was performed to stable the demand. As the result of this, the power supply to several areas had been interrupted," Mr. Jayawardena said.
Accordingly, Kelaniya, Sapugskanda, Biyagama, Athurugiriya, Kiribathkumbura in Kandy, Embilipitiya and Kolonnawa (including Colombo), and the suburbs suffered the power failure.
Mr. Jayawardena said measures had been taken to repair the transmission lines and to restore the power supply immediately. The cause for the spark and the fire had not been ascertained yet. (Chaturanga Samarawickrama)