---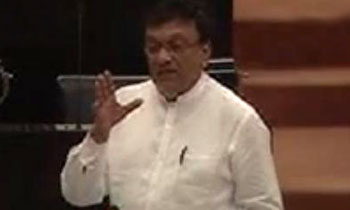 The Government yesterday presented a Bill to ratify and implement the 'International Convention for the Protection of All Persons from Enforced Disappearance'.
Sri Lanka became a signatory of this Convention in December 10, 2015.
The Bill was presented to Parliament by Leader of the House Lakshman Kiriella last afternoon.
The Bill seeks to ensure the right to Justice and reparation for victims of enforced disappearances.
According to the Act, "any person who, being a public officer or acting in an official capacity, or any person acting with the authorization, support or acquiescence of the State, arrests, detains, wrongfully confines, abducts, kidnaps, or deprives liberty of any other person refuses to acknowledge such act or conceals the fate of such a person" would be found guilty of the offence of enforced disappearance.
An individual found guilty of this offence could, according to the Bill, be subjected to imprisonment for a term not exceeding 20 years while also being liable to pay a fine not exceeding Rs. 1million and compensation not less than Rs. 500,000 to the victim.
According to the Bill "a superior who knows, or consciously disregards information which clearly indicated, that subordinates under him were committing or about to commit an above mentioned act" or "fails to take reasonable measures to prevent or repress it or submit the matter to a law enforcement authority for investigation and prosecution" would also be guilty of the offence of enforced disappearance. (Yohan Perera and Ajith Siriwardana)