---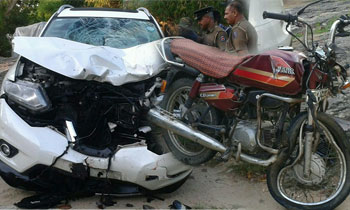 A motorcyclist was killed and a pillion rider was injured when the motorcycle they were travelling in collided head on with a jeep belonging to Joint Opposition MP Wimalaweera Dissanayake at Karangawa this morning, Ampara Police said.
They said the jeep was heading towards Ampara when it collided head on with the motorcycle at Karangawa on the Uhana-Ampara Main Road.
Police said both vehicles were driven at high speed at the time of the accident.
The 36-year-old deceased was identified as a resident of Uhana and had died on admission to the Ampara Hospital.
The driver of the jeep had been arrested and Ampara Police are conducting investigations. (Wasantha Chandrapala)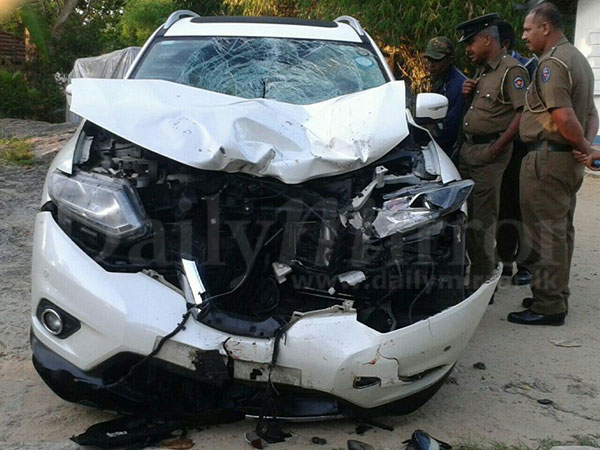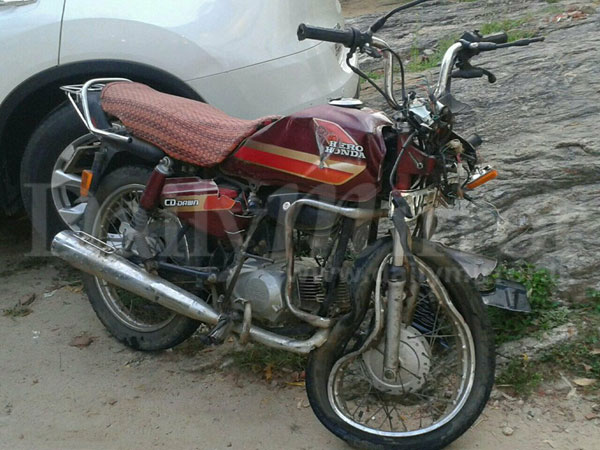 Pix by Wasantha Chandrapala