---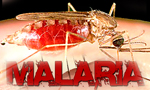 Speaking on the incident where an Indian national had been diagnosed with malaria in Nuwara Eliya, the Government Medical Officers Association (GMOA) today warned the public to be cautious, if there were Indian nationals nearby because saying India was one of countries with worst epidemic diseases.
The GMOA doctors said in the wake of the country being prepared to gain Malaria-free certification from World Health Organization (WHO) with a zero number of local cases of Malaria since October 2012, the health authorities should stay vigilant to make no room for the epidemic to spread in the country again.
GMOA General Secretary Dr. Nalinda Herath said Sri Lanka would have to face serious health problems at this rate, with the increasing number of Indians arriving and working in the country, without undergoing necessary medical screening.
"Even though we are a country with no serious diseases and maintaining a good health status in Asia, having a big country like India as the nearest country, which has reports of various epidemics is dangerous to us," the doctor said.
He also urged the Health Ministry to launch an investigation into the finding of the Malaria patient, who had been working in Sri Lanka on an expired visiting Visa.
He stressed that the Government should carry out an island wide raid to curb the foreigners, who are working in Sri Lanka on visiting Visas.
"As recently as the year 2000, Sri Lanka had over 100,000 cases of Malaria. Our doctors and health officials worked hard to gain this remarkable achievement of country making free of local cases of Malaria. We should not let it to destroy it by any one. Indians have already started to work in our country even before the proposed ETCA is finalised. And as a result of that, our health status is dragging into danger slowly.
"If the ETCA is finalised, the situation will get worse. The authorities should do something to this in advance," the doctors said. (Piyumi Fonseka)
Video by Richan