---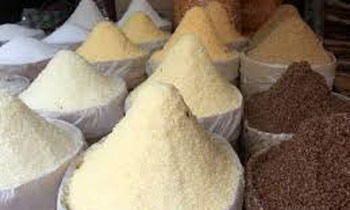 Chief Medical Officer of the Polonnaruwa Kidney Disease Prevention Unit Dr. Malin Methsuriya said that rice mill owners used highly poisonous chemicals to preserve rice they hold in stock and that such 'treated' rice could be preserved for at least five years.
He made this comment at a meeting of the District Agricultural Committee warning that people who consumed rice treated with that toxic chemical were susceptible to terminal kidney diseases.
The District Agricultural Committee met under the chairmanship of Polonnaruwa Government Agent Ranjith Ariyaratne. Commenting on the progress of renal disease prevention programmes in the district Dr. Methsuriya said it is expected that at least 100 new kidney patients would be reported every month. He also said that about 10 per cent of schoolchildren had developed symptoms of kidney ailments.
" We carried out urine tests to find albumin in their urine which was a clear indication that that they were susceptible to kidney ailments. Still, the cause of kidney ailments has not been identified, but it is believed that the use of aggro-chemicals is a major cause.
In this scenario the use of highly poisonous chemicals in preserving food items is a serious matter and steps should be taken to arrest and correct this situation," Dr. Methsuriya said. (K.G.Karunaratne)