---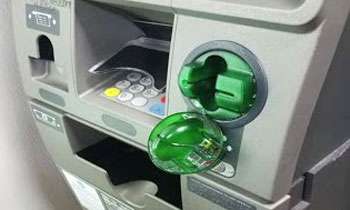 Finance Sector Computer Security Incident Response Team (FINCSIRT) had requested the general public to be vigilant over their bank account balances and about unauthorized withdrawals for those, who do transactions using Automated Teller Machine (ATM) cards.
The warning was issued following several complaints received by the FINCSIRT over hacking of bank accounts in recent times.
FINCSIRT Information Security Manager Loshan Wickramasekara told Daily Mirror.
ATM cards skimming activities were reported from several areas in the country even last year and one incident was reported for the past two months, he said.
"Card skimmers installed at ATM's where the machines were located in isolated locations, which the criminals can get easy access. They fix the ATM machine, which is called a skimmer, very similar ATM card slot. That is in fact a fake key pad which is fixed on top of the existing keypad.
Even hidden cameras also can see you type your PIN. These devices capture the details stored on the magnetic strip of your card
"The skimmers copy the debit/credit card information while it enters to the card slot and allowing a criminal element to clone the card. The customers cannot identify the difference with the fake and the original card slot at a glance," Mr Wickramasekara said.
"Sadly, life can be quite inconvenient without a debit or credit card. Mr Wickramasekara advised the ATM card users to activate mobile banking alerts facility.
"This will give you text message alerts whenever money is deposited or withdrawn from your account," he said.
Furthermore, before using an ATM be sure to inspect it with a sharp eye. Check for obvious signs of tampering such as dents or any broken parts, he said.
"The easiest way is by gently touch or push the card reader and keypad. Card skimmers and fake keypads can be easily removed. So if any part of the ATM doesn't feel firmly secured, then you might have found a skimmer. And be sure to cover the keypad when you're entering your PIN to protect it from hidden cameras," Mr Wickramasekara added. (Chaturanga Samarawickrama)