---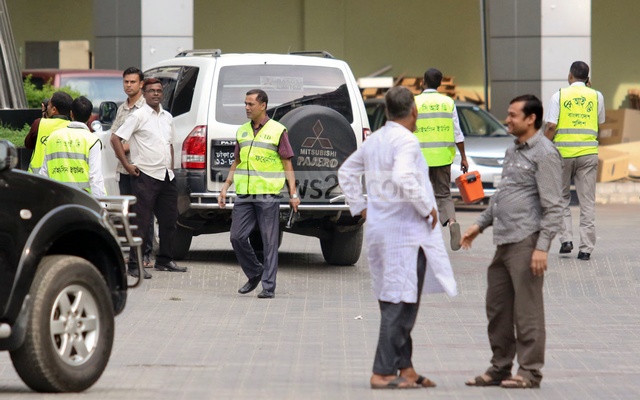 Three CID officials involved in the investigation into the case over the Bangladesh Bank fund heist will leave for the Philippines and Sri Lanka.
An official of the Interpol's Bangladesh wing, the National Central Bureau, and two officials of the rank of special police superintendent and assistant police superintendent are also supposed to visit Sri Lanka.
Deputy Inspector General of CID Saiful Alam is among the three officials who will visit the Philippines.
He told bdnews24.com on Monday evening that they would leave for the Philippines on Tuesday night.
Special Superintendent of Police Abdullah Hel Baki and Additional Police Superintendent Raihanul Islam will accompany him.
They will be staying there for at least 10 days.
Bringing back the stolen money is the main purpose of their visit, the DIG said. They will also exchange information with the investigating authorities there.
Asked whether they will interrogate those who have been identified in the Philippines as being involved in the heist, the DIG said they were being tried under the law of that country.
"Our future course of action will depend on the situation," he added.
A two-member team of Bangladesh Bank has also gone to the Philippines.
On whether they would work in tandem, the DIG Saiful Alam said, "If need be, we will work together."
On the proposed visit of officials to Sri Lanka, NCB's Assistant Inspector General of Police Rafiqul Islam Gani said, "There is a plan to visit Sri Lanka. But the date of the visit has not yet been finalised."
But, a source disclosed that the three-strong team would leave for Sri Lanka either on Tuesday or Wednesday. (bdnews24.com)