---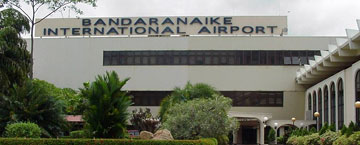 Security at the Bandaranaike International Airport (BIA) had been increased by 200 per cent to prevent a possible terrorist attack, Defense Secretary Karunasena Hettiarachchi said today.
Addressing a press briefing, he assured that security that was presently in place at the airport was beefed up following the terror attacks that occurred at the Brussels Airport in Belgium on Tuesday.
"According to intelligence sources, phone calls had been made to several institutions including the airport. Relevant investigations were continuing to ascertain the veracity of these calls as well as where they originated from," he said.
It should be mentioned that on December 29 last year President Maithripala Sirisena instructed the intelligence authorities to tighten the security at the airport and other locations considered to be National landmarks which could be targets for terrorist attacks.
"Discussions were held with the participation of the Air Force, Airport Services, SriLankan Airlines, Immigration and Emigration Department, Civil Air Services Authority and the Sri Lanka Customs about what precautionary methods could be taken to prevent terror attacks," Mr. Hettiarachchi said.
"Now the precautionary methods are being implemented. The Defense Ministry reviews the progress of the security measures at the airport and other locations considered to be probable targets so that any shortcomings, if any exist, could be swiftly dealt with," he said.
Speaking to the Daily Mirror, the Airport Duty Manager said safety precautions were in place to prevent a terror attack on the airport.
There is extra vigilance being paid to those who enter the country and those in transit, the Defense Secretary said.(Chaturanga Pradeep)
Video by Indika Sri Aravinda