---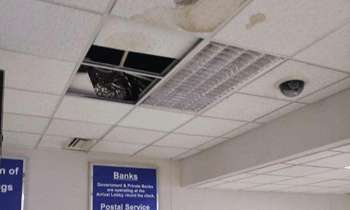 A section of the ceiling of the Immigration Office at the Bandaranaike International Airport (BIA) collapsed on Friday due to heavy showers an official said.
The Official at the BIA said that following the incident, three out of ten Immigration counters were shutdown pending the restoration of the ceiling.
According to the official, the ceiling of the BIA had collapsed in several sections on many previous occasions on account of heavy rainfall.
However, the authorities had failed to provide a permanent solution.
The official said that such incidents could make a negative impact on the country's tourism. (Text and pics by Indika Sri Aravinda)