---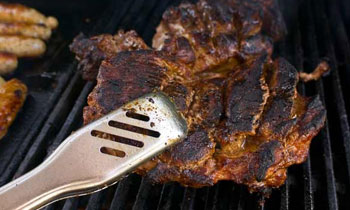 One person had died and another two hospitalized following inhaling toxic fumes after cooking chicken on a BBQ, inside a room at a lodge in Nuwara Eliya, the Police said.
The deceased had been identified as 39-year-old resident of Nittambuwa, the Police said.
The Police said the three men from Nittambuwa, who had left for Nuwara Eliya on a trip had lodged at a house at Hawa Eliya on Friday.
"They had used the BBQ to roast the chicken and later they brought the barbecue grill inside their room for heating and had fallen sleep, The Police said.
The owner of the house had opened the door last afternoon as the patrons had not come out from the room and found then in a fainted state.
They were immediately admitted to the Nuwara Eliya Hospital. (Hatton Ranjith)