---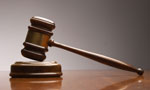 The Eleven 'Aava' group suspects remanded in connection with committing offences under the Prevention of Terrorism Act (PTA) were today released on bail by Colombo Additional Magistrate Aruni Attigalle.
The TID told court that it would not bring charges against the suspects under the PTA, but on the instructions of the Attorney General, would inquire the incident under money laundering allegations.
They were released on two surety bails of Rs. 1 million each for every suspect.
The Magistrate imposed a travel ban and ordered the suspects to report to the TID post in Jaffna second Sunday of every month.
They were apprehended by the TID in Jaffna for committing offences that fell under the section 7(2) of the PTA. (Shehan Chamika Silva)
Video by Courts Prasanna