---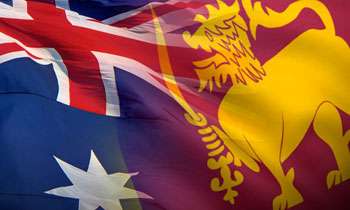 Australia is to provide renewed support for the humanitarian de-mining efforts in Sri Lanka committing $A700,000 in assistance over the next two years through a partnership with the Mine Action Group (MAG) and Sri Lankan organisation, Devlon Assistance for Social Harmony (DASH), the Australian High Commission said today.
It said this new funding would provide vital additional mine clearance capacity in Mannar, Vavuniya and Kilinochchi Districts of the Northern Province and would allow many families to return to their land, re-establish lives and reconstruct critical assets.
"Australia has been one of the largest contributors to de-mining efforts in Sri Lanka over the years, contributing $A20 million (around Rs 2 billion) since 2009," it said.
"Sri Lanka acceded to the international Mine Ban Treaty in December 2017, with the treaty entering into force for Sri Lanka on June 1 this year. Australia welcomes this important step, which builds on the commitment in Sri Lanka's National Mine Action Strategy for the country to be 'mine impact free' by 2020," it added.
It said the news that Australia had renewed support for de-mining in Sri Lanka was announced yesterday in Geneva during the Intersessional Meeting of States Parties to the Mine Ban Treaty – the first such meeting attended by Sri Lanka as a State Party.