---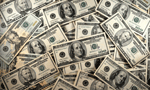 A Melbourne removalist company has been forced to pay $9,000 to a Sri Lankan asylum seeker it underpaid for work over three months, the Guardian reported on Thursday.
The Fair Work Ombudsman said the company, Shelly Removals and Storage Pty Ltd, had only paid the man for 38 to 40 hours a week when he regularly worked 50. It also paid him at a flat rate of $18 an hour, well below the award base rate of $23.75, up to $52.25 for overtime and public holidays.
It was the man's first job since arriving in Australia, gained after answering an advertisement placed by the company on a notice board at an Australian Migrant English Service centre.
He was employed as a casual truck driver and removalist between October 2015 and January 2016 and was paid at the flat rate including on weekends and public holidays.
"Overseas workers are entitled to receive the same minimum rates and entitlements that apply to all workers in Australia – and the rates are not negotiable," ombudsman Natalie James said.
Shelly Removals and Storage also took unlawful deductions from his wages for "insurance excess" after he was involved in an accident, and did not pay his meal allowances.
The ombudsman launched its investigation after the worker lodged a complaint and said the company's director, Sima Vaknin, had fully cooperated.
The company backpaid the employee and agreed to enter an enforceable undertaking with the ombudsman to overhaul its working practises. It will face no legal action.
Vaknin told Guardian Australia the company was not aware it had been underpaying the man at the time. She said she didn't know that the ombudsman's ruling was made public and declined to comment further.
The man was on a bridging visa with work rights. As of July this year about 28,000 people are currently on bridging visas in Australia, with an unknown proportion allowed to find employment.
Community organisations have previously told the Guardian about two-thirds can work and there are widespread cases of exploitation by employers.
Kon Karapanagiotidis, the chief executive of the Asylum Seeker Resource Centre, said exploitation was common and a "major ongoing issue".