---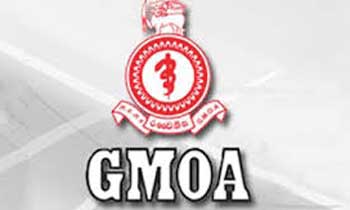 The GMOA today complained to the National Police Commission saying some people under the guise of being police personnel in civvies had attempted to abduct the Medical Faculty Students Action Committee (MFSAC) convener Ryan Jayalath.
It submitted the video footage and the pictures of the incident which took place at the premises of the Organisation of Professional Associations (OPA) yesterday.
The letter said a Chief Inspector who visited the scene had admitted that it a group of police personnel under him had attempted to carry out the arrest.
The GMOA said they had attempted to abduct the convener using a white van having a registration plate -- NA 0410.
Meanwhile, at a news conference held in Colombo, the 'SAITM Virodi Jana Pawra' condemned the alleged police attempt to arrest Ryan Jayalath.
GMOA Secretary Haritha Aluthge said the attempt was not to arrest the student, but to abduct him and accused the government of attempting to suppress student bodies by arresting their conveners on false charges.
"IUSF Convener Lahiru Weerasekara is still behind the bars. The police failed twice to press charges against him. Why don't they release him if he is not guilty," Dr. Aluthge said. (Thilanka kanakarathne)
Video by Sanjeewa