---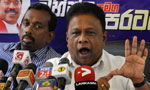 While claiming that the arrest of Namal Rajapaksa was part of the political witch-hunt, UPFA MP Dullas Alahapperuma today asked whether there were two Penal Codes, Judicial systems and Police Departments in this country.
Addressing a media briefing, MP Alahapperuma said it was evident from the recent arrest of Namal Rajapaksa, that the judicial system in this country was politically biased. He also said the court should take legal steps against such political personalities.
"Our attempt is not to contempt the courts' decision. We are aware that the court becomes more inconvenienced than us by such circumstances. Mr. Rajapaksa appeared before the Financial Crime Investigation Division (FCID) whenever he was summoned by them. Even the other members of Rajapaksa Family did the same," he added.
He said there were many other politicians who have never been appeared before the FCID even after many times they were asked to. He also said no actions have been taken against them as they were partial to the Govt.
Meanwhile, he said there were enough evidence to prove the arrest of Namal Rajapaksa as a political witch-hunt. Because a politician who represent the Govt has hinted to the media about his arrest, even before 24 hours.
"Considering this fact, we have a fair suspicion that he was arrested under whims of a politician," he added.
Commenting on the Supreme Court's order to suspend the Value Added Tax (VAT), he said the Supreme Court has given a historical verdict.
"What is the legal base on the VAT? It should be presented to the House at the very first stage. The Govt has not taken the Houses' approval for it. That is why the Supreme Court has ordered to take the Houses' approval for it through an Amendment to the Bill of Increment in the VAT by 4%," he added. (Kalathma Jayawardhane)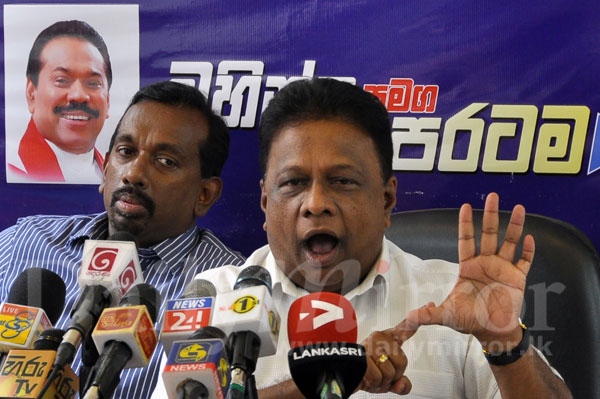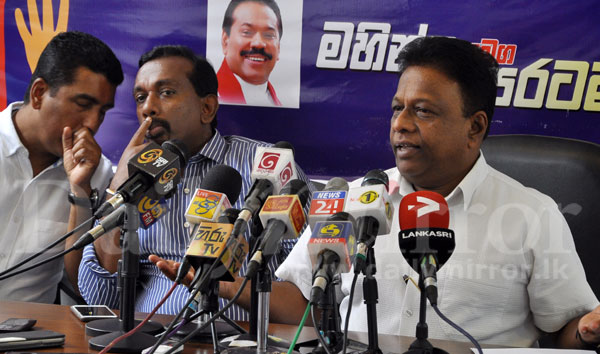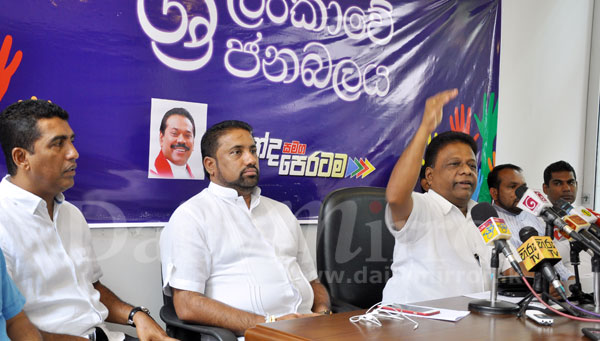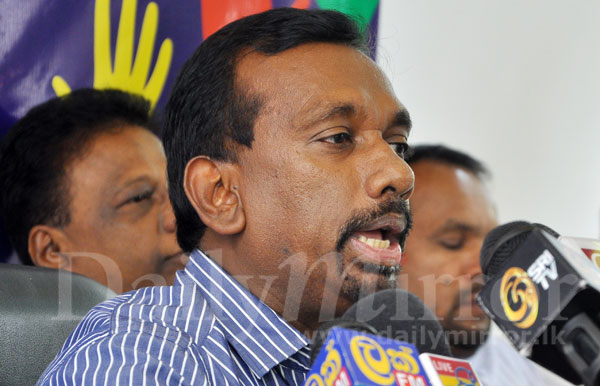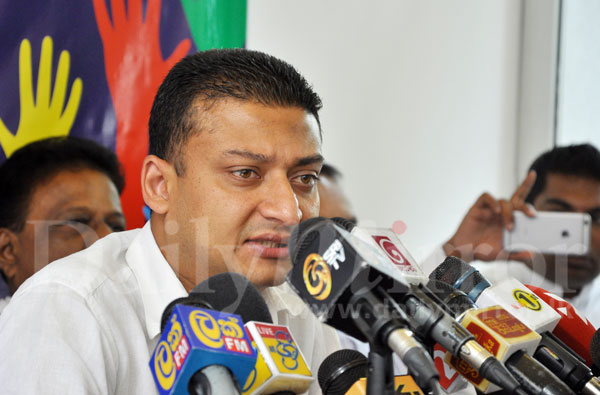 Pix by Nisal Baduge