---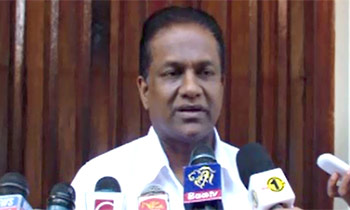 Deputy Speaker and Chairman of Sri Lanka Cricket (SLC) Thilanga Sumathipala said that Parliamentary Standing Orders introduced over 30 years ago need to to be amended to keep up with the times.
He emphasised that a significant improvement could be seen in the conduct of our parliamentarians after the introduction of several changes that had already taken place.
He made these remarks to the media after receiving the blessings from the Mahanayake of the Malwatta Chapter Most Ven. Thibbatuwawe Sri Siddhartha Sumangala Thera at the Sri Dalada Maligawa today.
A significant improvement in the overall behaviour of our representatives, their access and engagement during the debates has been achieved with the introduction of live telecasting of parliamentary proceedings and as a result peoples' appreciation about their representatives has been enhanced, he said.
He also said the code of conduct now before Parliament will be adopted after discussion with all the MPs in the House.
The Mahanayaka Thera of the Malwatta Chapter had expressed their willingness to give a block of land belonging to temple to be used as a premises for a sports research unit for the advancement of sports in the country.
Deputy Speaker Sumathipala, while thanking the prelate assured him that Sri Lanka Cricket would take the necessary action to make this research unit a reality once the legal issues surrounding the project were finalized.
He later told the media that the Mahanayaka Thera had given him a letter to be handed over to the President and the Prime Minister with several requests reminding them of the importance of preserving the historic and cultural value of the area during the development work that was taking place at the Bogambara Prison premises, without merely focusing on the commercial aspects of the project. (Chamil Rupasinghe)
Video by Chamil Rupasinghe