---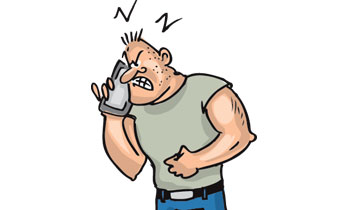 An underworld leader known as 'Angoda 'Lokka' now residing in India has threatened the Inspector, and Officer in charge of the Mulleriyawa Police Station not to harass his accomplices who take ransom from businessmen, a senior police officer said.
The Police officer said that Angoda Lokka had informed him not to disrupt his activities because he took ransom for the distribution among the poor. According to the officer, Angoda Lokka had given the telephone call when the search operation was on for the arrest of suspects connected to the murder of a businessman in Udumulla in Angoda on Thursday.
According to Police sources, it was the same telephone that had been used to give the call to demand money from the businessman in Udumulla and to the Police OIC , Mulleriyawa.
Angoda Lokka had fled to India after killing five persons including the underworld leader Samayan by shooting at a Prison bus in Kalutara . Angoda Lokka and his accomplice Ladiya had been taken into Police custody in India and imprisoned. (Indika Ramanayaka)