---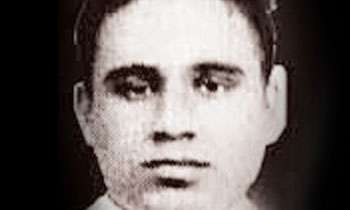 Another underworld crime boss named Maddumage Chandana Lasantha Perera alias 'Angoda Lokka', who fled when the Dubai police raided a birthday party thrown by underworld kingpin Makandure Madush in a luxury hotel there for his child's first birthday party, was arrested yesterday, a senior police officer said.
It has been reported that 'Angoda Lokka' had come out of the hotel for a smoke and at that moment the police had entered the hotel and placed many of those present at the event under arrest. They had failed to notice 'Angoda Lokka' who was outside the hotel, enabling him to flee.
However after viewing footage from the security cameras mounted around the hotel police were able to launch an investigation which ultimately resulted in the arrest of the wanted gang lord. The impressive network of security cameras operating in the United Arab Emirates had been key to the authorities being able to identify and track down wanted persons in double quick time.
Police in Sri Lanka had launched a huge manhunt for 'Angoda Lokka' here and abroad as he was instrumental in some high profile killings, with the daylight attack on a prison bus carrying one of his biggest rivals named Undugoda Pathirenhelage Aruna Udayantha Pathirana alias Samayan along with five of his accomplices and two prison officers at Ethanamadala in Kalutara being one of the more brutal and cold-blooded acts of violence seen in recent times amongst drug dealers.
Due to the police investigation he had fled to India with his close associate 'Athurugiriye Lasiya'. Both of them were arrested by Indian emigration authorities and served time in jail. Once they were freed they had escaped to Dubai using fake passports.
It was found that of the 31 suspects arrested at the party in Dubai, most were in the country using fake passports and that these fake passports were being turned out for them in India after they fled there to escape from the local authorities.(Srinath Prasanna Jayasuriya)