---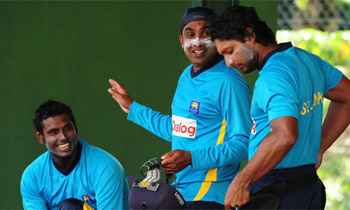 Sri Lankan Captain Angelo Mathews said that he wished his former captain Kumar Sangakkara was in the team, and had even asked him if he could come out of retirement and join them.
When asked if he would ask Kumar Sangakkara to come back from retirement, he smiled and replied in jest: "I always asked him that!"
"Even a couple days ago, I was asking him can you come and play for us, you know, in this game. He has been in tremendous form (for Surrey in County). He has been in form ever since he started playing, to be honest."
"Yes, he (Sangakkara) has had a dream career, and it's unfortunate that we don't have him anymore, but he is always willing to help us. He is always having chats with us on how we should play on these conditions, especially, it is his home ground. And he has had a lot of chats to all the younger players, including myself," added Mathews.