---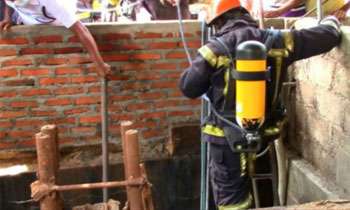 The factory manager and the senior laboratory controller of the Horana Rubber Factory where five deaths were reported in the ammonia tank tragedy were further remanded till April 27 by the Horana Magistrate's Court today.
The Horana Police arrested factory manager, A. K. D. R Edirisinghe, a resident of Boralesgamuwa on Thursday while the 42-year-old female laboratory controller was arrested at her residence at Dikhenapura in Horana on Saturday in connection with the incident.
They were charged with negligence and the failure to take adequate safety precautions.
Two workers of the factory and three villagers who attempted to rescue one of the employees of the factory were killed and several others were hospitalized after being exposed to Ammonia gas at the factory in Bellapitiya, Horana on Thursday.