---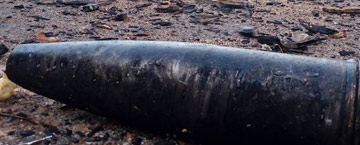 The fire, which completely destroyed one of the main ammunition depots of the Sri Lanka Army at the Kosgama Camp, has been brought under control, the Army said today.
Military Spokesman Brigadier Jayanath Jayaweera said that even though the fire has been brought under control, there were smaller explosions. "Those explosions are not harmful and are happening inside the depot," he said.
At least one soldier was killed in the fire and eight others injured. Hospital sources said 39, most civilians, had received treatment mainly for respiratory ailments.
Thousands of residents were evacuated soon after the fire started as precautionary measures.
Brig. Jayaweera said that those living beyond a radius of one kilometre from the camp could return to their houses. "Those who are living within one kilometer from the camp will have to wait until the troops clear the area," he said adding that the cause of the fire is yet to be ascertained.