---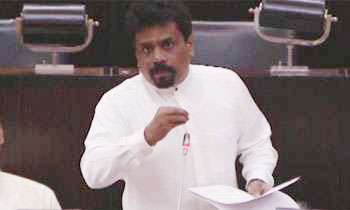 All operations in the Temple Trees should also be stopped, when the motion to curtail expenditure to the Office of Prime Minister would be passed in Parliament, Janatha Vimukthi Peramuna (JVP) leader Anura Kumara Dissanayake said in Parliament today.
Meanwhile, JVP MP Bimal Ratnayake said President Maithripala Sirisena was responsible for the adverse effects to the country and he must apologize to the nation, said in Parliament.
He said President Sirisena and the Rajapaksas should be held responsible for the political and constitutional crisis.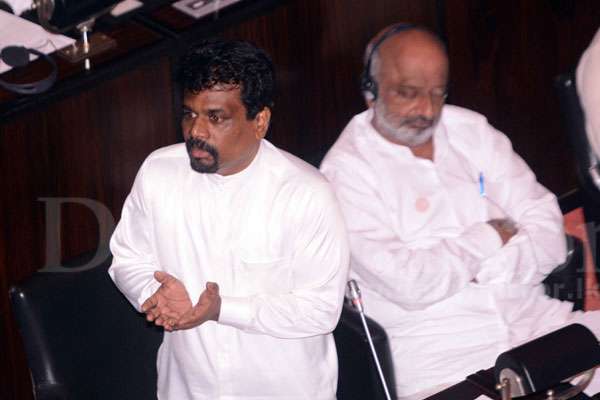 Pic by Pradeep Pathirana