---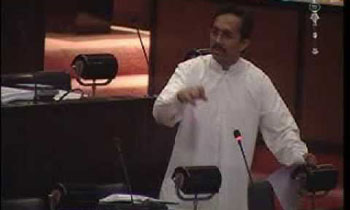 Parliamentary Committee on Public Enterprises (COPE) yesterday cautioned the government on large scale losses it could suffer if it failed to inform the relevant companies to stop the manufacture of the four A350 aircraft if the deal to lease them was to be cancelled.
COPE Chairman Sunil Handunetti told Parliament that the government should inform the relevant companies to halt the manufacture of the Air Bus otherwise it would have to pay a huge amount if the deal was cancelled after the company resumes the manufacture of these aircraft.
"The government has already lost US$ 125 million as a result of terminating a deal to acquire four other A350 aircraft earlier and it will have to pay more again if it fails to act with diligence with regard to the air bus deal," Mr. Handunetti said.
He said COPE will carry out a separate investigation on the deal signed in 2013 to acquire the Airbus and on the termination of the deal to acquire them by the present regime.
Mr. Handunnetti said COPE had suggested that he cautioned the government on the matter.
House Leader Lakshman Kiriella in his response said COPE could focus on such matters only after a query by the Auditor General.
" I have done this for the government's own good " Mr Handunetti shot back. (Yohan Perera)