---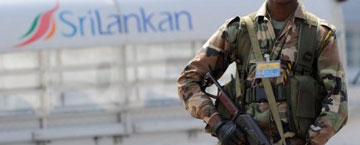 Sri Lanka Air Force (SLAF) has intensified security checks at all arrival and departure points at the Bandaranaike International Airport (BIA) in Katunayake in the aftermath of the bomb explosions that rocked Brussels recently.
SLAF Spokesman Chandima Alwis said there would be additional patrolling within the terminal buildings.
He said joint 24-hour security operations will be carried out by the SLAF and Airport and Aviation authorities.
Several countries have tightened security at their airports to prevent any terror attacks. (Piyumi Fonseka)