---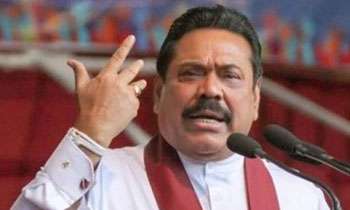 The revenue generated from the agriculture sector would be exempted from income tax within this week, Prime Minister and Finance Minister Mahinda Rajapaksa said today.
He said it was necessary to develop the agriculture sector though some people were 'allergic' to the development of the sector.
"I do not know whether the previous government had any knowledge about the agriculture. Foreign countries instructed it not to focus on agriculture. Hence, they started collecting taxes from the agriculture sector. We're changing it now," he said at an event at Beliatta.
The Prime Minister said the best way to solve the current crisis in the country is to come forward and find the choice of the people.
"I think we all should work according to the Constitution. All people in this country are saying that the best way to solve the crisis is to go before the people and find their choice. We have placed our faith in the people all the time. The government and the opposition only need to face the election without fear or hiding. No one will lose their civil or fundamental rights by facing an election," he said. (Aneesha Manage)