---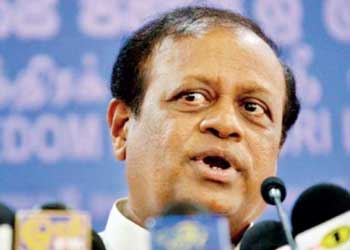 It was the Mahinda Rajapaksa government which decided to abrogate the agreement it signed with Airbus Industries to purchase four airbuses just before the regime change Minister Susil Premajayantha said.
He said the situation worsened after the yahapalana government appointed a new board of directors and told Daily Mirror that the Rajapaksa administration had decided to do so after the exposures made in the COPE report.
"The COPE under the chairmanship of former minister DEW Gunasekara in its report sounded alarm bells in Parliament on the losses incurred by SriLankan airlines. COPE prepared a 'Businesses Plan' which called for the removal of the A340 aircraft from proposed purchase agreement and lease four A350 airbuses by 2020. But the regime change in January 2015 put a stop to business plan," the minister said.
He said the new management appointed by the yahapalana government closed down three important destinations -- Paris, Frankfurt and Rome from where thousands of European tourists visit Sri Lanka while the officials in the top management increased their salaries and allowances further precipitating the financial situation of the ailing national carrier.
"To make the situation worse, there was unplanned and unnecessary recruitment resulting in SriLankan being overstaffed," the minister said.
In early 2015, the government decided to cancel the lease agreement for four A350 airbuses resulting in a termination surcharge of US$146.5 million in addition to the forfeiture of US$7.5 million deposit there by incurring a massive loss of US$154 million or over Rs.231 billion.
However, the Finance Ministry intervened at this stage and renegotiated the purchase agreement with Airbus Industries with the SriLankan now having to pay US$95 million in installments after they agreed to waive US$54 million from the total commitment.
"All in all, I don't understand as to why the top management of the SriLankan airlines fails to take the most pragmatic decision at the right time and run this national asset at least on a break-even point because the loses incurred by it is a heavy burden to the economy," the minister.
Quote -- The COPE report sounded alarm bells in Parliament on the losses incurred by SriLankan airlines. COPE prepared a 'Businesses Plan' which called for the removal of the A340 aircraft from proposed purchase agreement and lease four A350 airbuses by 2020. (By Sandun A Jayasekera)