---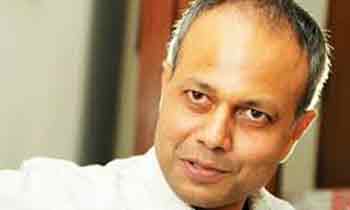 Action will be taken against the police officers involved in the alleged attempt to abduct Medical Faculty Students' Action Committee (MFSAC) convener Rayan Jayalath, if is is found that they had acted outside the provisions of the law, Law and Order Minister Sagala Ratnayake told Parliament today.
He said an investigation would be carried out to determine whether the police officers have violated the law and also whether the senior police officers involved in the incident had misused the junior officers involved.
The minister said the police officers had come in a police vehicle. "The IGP has issued a circular instructing that only police vehicles should be used for operations," he said.
The minister said six junior police officers in civies and three senior officers were involved in this operation.
"Rayan Jayalath was a person who had a warrans for his arrest for violating a court order with regard to a case pending against him in the judiciary. The police were only carrying out the court order to arrest him," he said.
The minister apologised for any disturbance caused to the people as a result of this incident.
However joint opposition parliamentary group leader Dinesh Gunawardene said it was a clear attempt to abduct Jayalath. (Yohan Perera and Ajith Siriwardana)