---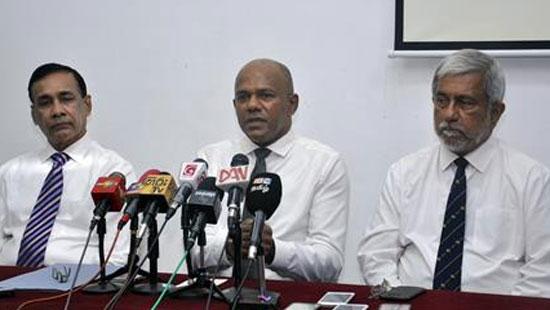 A group of former three-forces commanders yesterday said a special procedure should be adopted when arresting or taking action against military personnel and urged President Maithripala Sirisena to intervene into the matter.
Addressing a news briefing held in Colombo, former Army Commander Daya Ratnayake said they have no issue with taking action against the military personnel who are guilty but said they can't agree with the existing procedure.
Video by Buddhi
"A special procedure should be adopted when arresting, probing or punishing military personnel without tarnishing their dignity. We request the President and the government to intervene into the matter and resolve issues faced by military personnel. Whenever there is an UNHRC event coming up, incidents of arresting and punishing military personnel come up out of nowhere. The most recent report being attempts to arrest former Navy Commander Wasantha Karannagoda. Based on the existing procedure, military personnel are being arrested and some of them are being released because there are no proper charges against them. When such incidents occur, the image of entire tri-forces are being damaged. That's why we request the President to look at this sensitive issue," he said.
He said over 14,000 LTTE members, including those who aided and abetted in killings or attempted killings and bombed religious places were rehabilitated by the Sri Lankan Government.
"These people were given an amnesty by the government. The convicted LTTE member who attempted to kill the current President was given presidential pardon. On the one hand, LTTE members are being rehabilitated, given amnesty or pardoned. On the other hand, those who sacrificed their lives are being ill-treated. That is what we are concerned about. If anyone has done any wrongdoing or committed a crime, armies have punished them. In July1983, 69 soldiers in Jaffna who violated discipline were arrested, removed from their ranks and then imprisoned. We have never attempted to protect any solider who had committed crimes," Gen. Ratnayake said.
According to him, eight officers and 25 other ranked officers in the Army and seven officers including ten ranked officers in the Navy had been arrested so far for various allegations.
When asked about a statement made by TNA MP M.A. Sumanthiran quoting Prime Minister Ranil Wickremesinghe and Opposition Leader Mahinda Rajapaksa, that both the warring parties had committed war crimes, Gen. Ratnayake said Sri Lankan forces did not commit any war crime.
"We do have a clear understanding about the speeches made by Sumanthiran and others like him. They continue to level various allegations against armed forces to get their narrow objectives fulfilled. As soldiers engaged in the war, we believe no war crime was committed in this country. A war crime is not a crime committed by one single soldier. It is an organised crime. We don't see such things had happened. There were soldiers who did commit wrongdoings, mistakes and anti social acts. They were given punishments. No war crimes, which were organised and systematic crimes that were committed by the military," he said.
Meanwhile, former Air force Commander Roshan Goonetileke said as a country, Sri Lanka has done its duty by rehabilitating ex-LTTE members.
"We have already pardoned the LTTE members and the international community should understand that. All Tamil parties too should recognise this. They should do more for reconciliation. As a community, I think Sinhalese have done our fare share of contribution to the reconciliation, to make it a success. My brother, an Air force captain, was killed along with several journalists when their chopper was attacked by the LTTE. However, this doesn't mean I have any animosity against the Tamil community. Most of my friends are Tamils. If we can forgive them as those who engaged in the war, much needed to be done from the other side as well," he said.
Also speaking at the news briefing, former Navy Commander Thisara Samarasinghe said military personnel should be given their due place and should be recognised for the enormous work they have done silently.
"When something goes wrong or whenever there is a natural disaster, it all comes down to the army to respond to and take responsibility. We have to recognise the dignity and the enormous work they have done silently," he said. (Lahiru Pothmulla and Darshana Sanjeewa)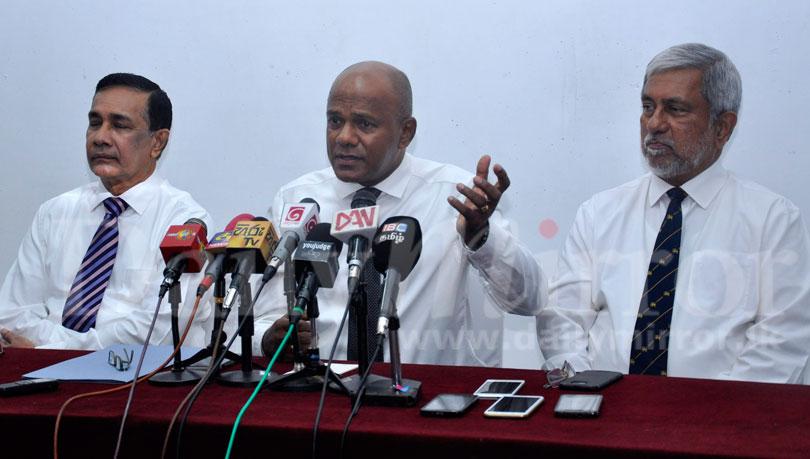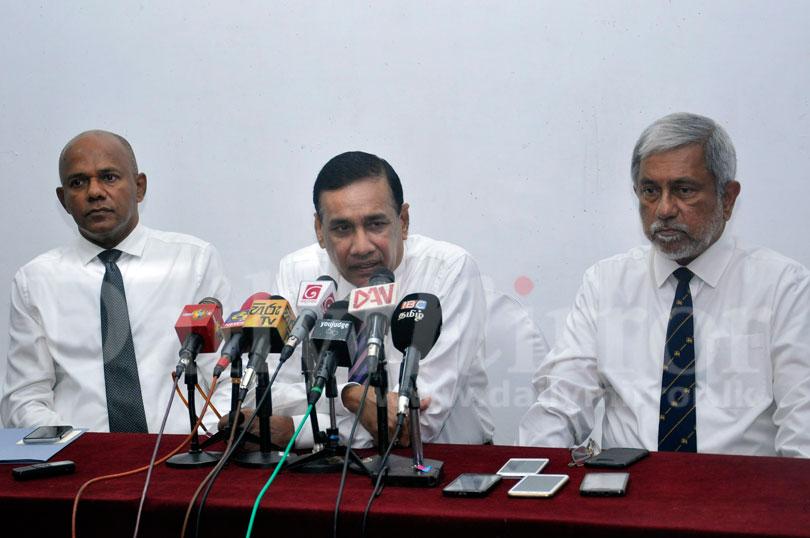 Pics by Nisal Baduge