---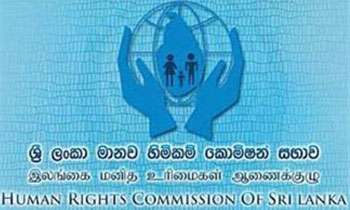 The Prevention of Terrorism Act (PTA) should be abolished in order to prevent violations of citizen's human rights without posing any threat to national security, Chairperson of Human Rights Commission of Sri Lanka (HRCSL) Dr. Deepika Udugama said yesterday.
She said that it was the Commission's preliminary recommendation to the government to abolish the PTA Act, since it was observed that the human rights were heavily violated via the Act throughout the past decades.
"It does not mean that we should not take adequate laws and regulations for the sake of the national security. But such rules should be drafted in accordance with to protect the human rights. Soon after the new office bearers were appointed, we made recommendations for the subjects including PTA, death penalty, hate speech and establishing of the Office on Missing Persons." she said.
Dr. Udugama said instead of the Commission's duties to inquire into the complaints which had been received, it is also the Commission's duty to advise the government on how to draft rules and regulations on protecting human rights.
She further said that National Security Act is being drafted and it is very important that HRCSL must study it before it was passed in Parliament.
"The biggest challenge we face is that we do not receive the Draft Bills to study whether those rules and regulations were drafted properly. These are essential to people's lives. We have requested the President, the Prime Minister and the relevant ministries to handover the Draft Bills before passing it.
"There is no judicial review of legislation in Sri Lanka unlike in our neighbouring countries like India. So this is why it is absolutely important that the HRCSL gets to study the Draft Bill so that we can abide the Government in compliance with human rights," she added. (Thilanka Kanakarathna)