---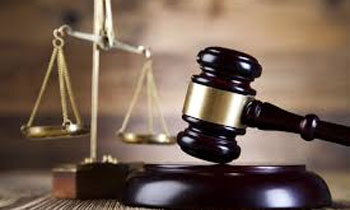 The Attorney General is to direct the CID to initiate a criminal investigation on a statement made by Perpetual Treasuries Ltd IT executive that its Chief Dealer Nuwan Salgado had instructed him to delete several sections from the its phone recording system.
The directive is expected to be forwarded to the CID by Monday.
The CID officials will record statements from those being investigated and take necessary action based on their investigations, which may lead to Mr. Salgado's arrest.
In a startling revelation on August 31, PTL IT executive Sachith Devathantri admitted to the PCoI that he had deleted several sections from PTL's voice recording system on Mr. Salgado's instructions on July 5, 2017.
He also disclosed that the altered phone recordings were the ones provided to the PCoI in the latter part of last month contradicting what PTL's CEO Kasun Palisena said in his affidavit earlier that they had provided all the data to the investigation.
In the wake of PTL IT executive's testimony, Additional Solicitor Generals Dappula de Livera and Yasantha Kodagoda were of the view that PTL chief dealer had committed a serious offence under Criminal Procedure Code and the Penal Code, by fabricating evidence during the PCoI proceedings.
According to Section 24, "Institution of Criminal Proceedings", of the Commissions Inquiry Act, the Attorney General has the cognizance to take appropriate action when such criminal offence has been transpired towards the cause of justice.
However, the AG has no legal powers to direct the CID to arrest an individual according to the law. The AG will only direct the CID to commence a criminal investigation on the matter.
Justice Prasanna Jayawardena on an earlier occasion that the PCoI had the authority to issue such arrest orders according to law but only AG can direct to the CID to launch an investigation. (Shehan Chamika Silva)