---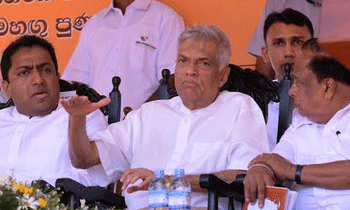 The government will hold elections to the nine provincial councils before the end of 2018 by re-wording the 20th Amendment which was rejected by several provincial councils, Prime Minister Ranil Wickremesinghe said.
He said this during a function at Malkaduwawa in the Kurunegala District on Saturday.
"We are ready to introduce a fresh clause to the 20th Amendment to the Constitution compelling the government to hold the provincial council elections before the end of next year," the Prime Minister said. "The 20A was prepared to ensure that elections to the nine PCs will be held under the mixed electoral system on a single day prior to the end of 2018."
He said government would introduce legislation shortly to appoint another delimitation commission to demarcate the constituencies at the provincial level and that there would be wards at local government level and constituencies at provincial and national level by 2020.
The Prime Minister assured all stakeholders that PC elections before the end of 2018 and that the govern would not postpone elections indefinitely.
He said the LG elections will be an experimental exercise 60 per cent of the representatives elected under the first-past-the-post system and 40 per cent under the proportional representation system.
"It is essential to have a mixed electoral system so that there would be representatives to each constituency while the smaller parties will be represented as well. Constituencies are essential as myself and others such as late Lionel Jayatilake who represented this area came into Parliament in 1977 from a constituency," the Prime Minister said.(Yohan Perera)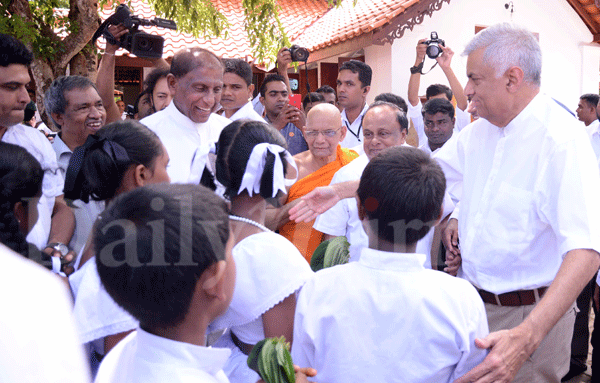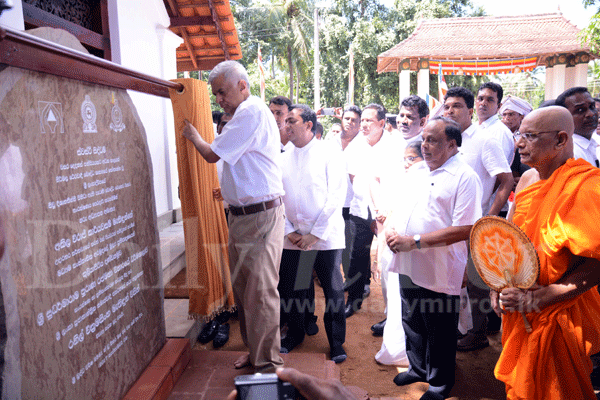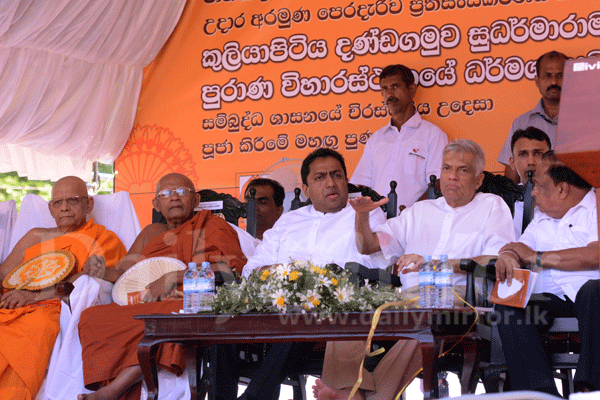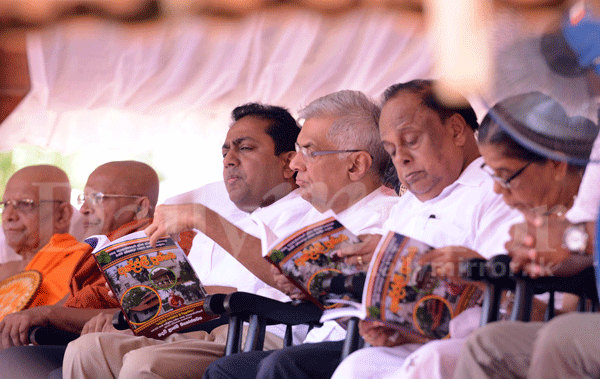 Pics by Pradeep Pathirana