---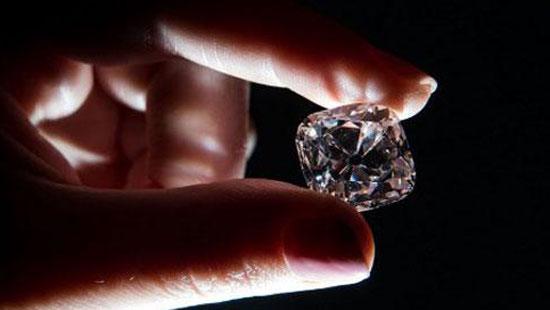 A 40-year-old suspect identified as Kelum Indika Sampath alias 'Kawma' has been arrested while being in possession of a diamond worth more than Rs.5 billion.
He is known to be a close accomplice of narcotics kingpin Makandure Madush while the diamond is believed to be the one stolen from a gem merchant in Pannipitiya.
Police Spokesman Ruwan Gunasekera said the suspect is a resident of Pitigala and was arrested on Monday by the Peliyagoda Divisional Crime Detection Bureau personnel.
During the preliminary investigations, the police also recovered Rs.15 million in cash from the suspect's home.
Sources said the gem merchant had identified the diamond as the one stolen from his house.
Video by Sanath Desmond, Lal S Kumara
Several gemstones including a diamond with a total value of more than Rs.7 billion, were stolen from a gem merchant on November 5 last year when a group of robbers dressed in police uniforms and civvies had accosted the gem merchant at his home at Arawwala in Pannipitiya and fled with the gems and diamonds after assaulting him.
Makandure Madush, now in the custody of the Dubai law enforcement officers is believed to have mastermind the robbery.
The police said an Australian, was also among the robbers.
Several of Madush's accomplices including Thusitha Maduranga alias 'Matara Malli' and Kirayadurage Kasun Dhananjaya alias 'Wedikande Kasun' are currently in custody in connection with the robbery.
Investigation also revealed that 'Kawma' had made the funeral arrangements of Madush's father.
Meanwhile,Police Spokesman said 127 mobile phones and military equipments were found when the police searched a house of 'Kawma', .
He said 647 live bullets, one grenade and several army uniforms were among the military equipments found.
The equipments were found in a rented house located at Keselwatta, Panadura where 'Kawma' had been dwelling and conducing his criminal activities.
(Darshana Sanjeewa)