---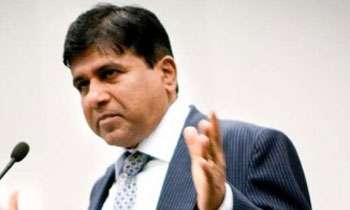 Higher Education and Cultural Affairs Minister Wijeyadasa Rajapakshe today said the presenting of the 20th Amendment to the Constitution on abolishing the executive presidency at a time such as this could pose a major problem.
After a visit to the Colombo Arts Gallery, he told the media that if the executive presidency was abolished at a time when even the local government bodies were unstable, the country would end up in anarchy.
"There is a major issue with the 20A. This is not a personal or a party political issue, but an issue which effects the country. The executive presidency the Proportional Representation (PR) system were introduced together. There would not be major repercussions if the executive presidency was abolished while the PR system remained unchanged. However, the electoral system has been changed today resulting in 'hung' local government bodies. The provincial council electoral system had also been amended," he said.
The minister said when all three levels of governance in the country including the Parliamentary system was changed resulting in 'hung' governing bodies, the country would become a 'Somalia' in the absence of an executive presidency.
"Before making amendments, the repercussions should be properly evaluated," he said.(Lahiru Pothmulla)
Video by Buddhi