---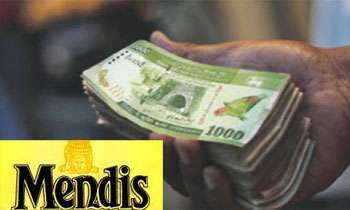 Additional Solicitor General (ASG) Yasantha Kodagoda today informed the Colombo Fort Magistrate that a state minister of the government had received three cheques worth Rs.3 million in 2015 and 2016 from W.M. Mendis & Company Ltd owned by Arjun Aloysius, an accused in the Central Bank bond scam.
ASG Kodagoda also informed court that according to investigations, this state minister had used this money for his election campaign. The name of the state minister, which was stated in the B report, was not revealed in open court by the prosecution.
According to a statement given to the CID by a police officer attached to the security detail of the state minister, he had chased one cheque, which had been received in 2015, at a reputed Bank in Slave Island.
The ASG informed court that the other two cheques were also cashed in a similar manner.
He also informed court that the CID would obtain a statement from the particular state minister and that UPFA MP Dayasiri Jayasekara would also make a statement to the CID regarding the cheque of Rs.1 million he is alleged to have received from Walt & Row Associates, a PTL-related Group Company in 2015.
At the inquiry, ASG Kodagoda told court that according to the search warrant, the CID had checked the PTL head office on May 30, June 1 and June 2 this year and taken some documents containing important facts, a laptop and external hard drives into their custody.(Additional Solicitor General (ASG) Yasantha Kodagoda today informed the Colombo Fort Magistrate that a state minister of the government had received three cheques worth Rs.3 million in 2015 and 2016 from W.M. Mendis & Company Ltd owned by Arjun Aloysius, an accused in the Central Bank bond scam.(Yoshitha Perera)