---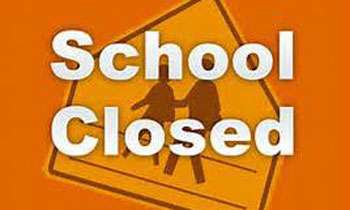 Twenty four schools including Ananda College in Colombo will be closed from September 11 to 24 for the second phase of the 2018 GCE Advanced Level paper evaluation, the Examinations Department said today.
Commissioner General of Examinations, B. Sanath Pujitha said four of the schools would be completely closed during this period while the others would be partly closed.
"The schools to be completely closed are: Ananda College in Colombo, Gurulugomi Maha Vidyalaya in Kalutara, Sudharma Vidyalaya in Galle and St. Servatius' College in Matara. They will reopen on September 25," he said.
Mr. Pujitha said the partly closed schools were -- D S. Senanayake College in Colombo, C.W.W. Kannangara Vidyalaya in Colombo, Lumbini College in Colombo, Yasodara Devi Maha Vidyalaya in Gampaha, Bandarawatta Parakrama Maha Vidyalaya in Gampaha, Royal College Wayamba in Kurunegala, Lakdasa De Mel College in Kurunegala, Swarna Jayanthi Maha Vidyalaya in Kegalle, Sivali Central College in Ratnapura, Pushpadana Girls' College in Kandy, Girls' High School in Kandy, Mahanama College in Kandy, Sanghamitta Vidyalaya in Galle, Darmadutha College in Badulla, St Joseph's College in Anuradhapura, St. Cecilia's Girls' College in Batticaloa, Hindu Ladies' College in Jaffna, Vembadi Girls High School in Jaffna and Shaywa Prakash Maha Vidyalaya in Vavuniya. (Kalathma Jayawardhane)