---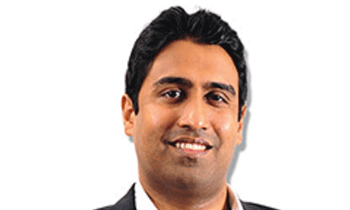 After playing several "deleted" phone recordings of Perpetual Treasuries Ltd (PTL) before the Presidential Commission of Inquiry (PCoI) today, Additional Solicitor General Yasantha Kodagoda said that now it was evident that PTL owner Arjun Aloysius had received price sensitive inside information before the March 29, 2016 bond auction.
Additional Solicitor General Kodagoda today played three phone recordings before the Commission. These recording were earlier deleted from the PTL voice logger system but Chief Dealer Nuwan Salgado had kept the recording in four backup DVDs.
One conversation was between PTL CEO Kasun Palisena and its Chief Dealer Nuwan Salgado and the other two conversations were between Palisena and PTL owner Arjun Aloysius.
These recordings were played while PTL Chief Dealer Nuwan Salgado was testifying before the Commission clarifying certain matters that came to light from the phone conversations.
The first phone recording between Palisena and Salgado originated from Palisena, who was in the United Kingdom at that point of time (12.58 p.m. on August 8, 2016).
Playing the recording, ASG Kodagoda said that he was not fully confident about the date of the call as reflected in the voice recordings backup.
In this conversation, Kasun Palisena was asking Nuwan Salgado to get some documents from PTL owner Arjun Aloysius. Palisena tells Salgado that Arjun Aloysius had received documents -- a copy of the statement -- relating to what Palisena testified before the Parliamentary oversight committee COPE, from "Rosy's son."
At this moment Justice Prasanna Jayawardena asked ASG Kodagoda that he be cautious about the mandate given to the PCoI since those matters are relating to Parliament. However, ASG Kodagoda was of the view that he would draw the necessary line in relation to the relevancy of that conversation to the mandate of the PCoI.
ASG Kodagoda: Who is Palisena Referring to as Rosy?
Witness Salgado: Rosy Senanayake (Former member of the D.E.W. Gunasekara's COPE in the seventh Parliament)
ASG: Who is referred to as Rosy's son?
W: Kanishka Senanayake
When questioned as to what sort of relationship Aloysius had with Kanishka Senanayake, the witness said that he had heard that Aloysius and Kanishka were friends.
ASG: Why did Kasun Palisena wanted you to get the documents from Aloysius?
W: Palisena wanted those copies of the statements to be sent to the Governor.
ASG: You are referring to which governor?
W: I understood it as Arjun Mahendran.
At this point, Justice Jayawardena in a convinced manner told ASG Kodagoda that "Now it is related to our mandate because now the witness said that he was asked to send those statements to Arjun Mahendran"
ASG Kodagoda adding amusement to the query said that "Now I am relieved".
On being questioned by Justice Jayawardena, the witness also said that he had thereafter conveyed Palisena's request to Arjun Aloysius. Later Aloysius had taken over the matter.
Then the remaining part of that first phone recording (between Palisena and Salgado) was played.
In this part, Mr Salgado was informing Palisena about one Sanjeewa Fernando. Salgado says that Sanjeewa Fernando had asked him to give details relating to PTL and the general market. Salgado also tells that Sanjeewa was about go to "Ela Madde Gedara" (Parliament). Salgado and Palisena both seem alarmed that Sanjeewa is going to Parliament without being properly prepared. They exchange words in Sinhala as:
Salgado: Machan… Naai (bath) Peralagena Naai (He will get properly fixed)
Palisena: Pissekne (mad fellow)
This Sanjeewa Fernando is known to be a director of PTL and however, he had not gone for any of the COPE meetings to give evidence. Therefore Justice Jayawardena told AG's Department officials to check on Sanjeewa Fernando's visit to Parliament.
ASG Kodagoda then played another two phone recordings relating to the conversations that took place between Palisena and Aloyius on March 29, 2016 at 9.18 a.m.
The first of these two phone calls had originated from Kasun Palisena and taken to the mobile phone of Nuwan Salgado.
At that point of time, Nuwan Salgado and Aloysius were in Singapore attending the Finance Asia Summit 2016', which was sponsored by PTL.
Salgado said when he received the call from Palisena, he was with Aloysius in his hotel room and thereafter he gave his mobile phone to Aloysius to talk with Palisena. The witness said thereafter he had left the room.
ASG Kodagoda: Why did you leave the room?
Witness Salgado: I did not want to discuss that part of that conversation. I understood that it was illegal things or information that are talked and passed between them.
Justice Jayawardena: What made you to think of leaving the room considering that there will be a discussion of inside information with Palisena by Aloysius?
Witness: When the phone was ringing, Aloysius said that there was a decision that had been taken after a meeting and he was about to convey the information to Palisena.
Justice: Did Aloysius have such information received in the past as well?
W: He would know about meetings, like bankers.
Justice: What else?
W: I can't recall them.
At this moment ASG Kodagoda explained to the Commission that this conversation had taken place when the March 29, 2016 auction was about to commence.
In this conversation, Arjun Aloysius informs Palisena that there were a few major decisions that had been taken from a recently finished meeting (high level meeting).
Aloysius specifically advises PTL CEO Palisena that there would not be a rate hike as the market expected. Aloysius refers to one source from where he received information as "Our friend in the Department". Aloysius also advises Palisena as how to bid in the upcoming auction (March 29, 2016) based on the inside information he received from a source.
Additional Solicitor General Kodagoda thereafter played the third phone recording which was between Arjun Aloysius and Palisena (20 minutes) in the same morning at 9.34 a.m. (March 29, 2016).
In this Conversation too Aloysius instructs Palisena how to place bids in the March 29, 2016 auction.
Aloysius explains to Palisena on the volumes of the bids and the rates at which those bids should be placed in the auctions.
Aloysius also tells Palisena of the importance of bidding at the auction by referring "Our person wants us to bid…"
Aloysius tells his CEO Palisena the exact volume and rate digits at which the EPF and NSB would bid at the auction. Aloysius also says in the conversation that he was fully confident about the amount that would be accepted at the auction as well.
It was quite evident in those two recordings that Aloysius was instructing Palisena (CEO of PTL) while having inside information regarding the bond auctions in his possession.
ASG Yasantha Kodagoda was of the view that it was very evident that Arjun Aloysius had received price sensitive inside information prior to the March 29 auction from certain sources.
ASG Kodagoda: Aloysius was referring to an individual who wanted PTL to bid at the Auction, who was he?
Witness: That I don't know.
ASG: Cut off point of an auction is decided by whom? (How much will be accepted at the auction)
W: Public Debt Department (PDD)
ASG: PDD recommends it and then it goes to the Tender Board (TB), right?
W: Yes
ASG: After the TB approval, who ultimately approves it?
W: The CBSL governor
ASG: At that time who was the Governor?
W: Arjuna Mahendran
ASG: And Arjuna Mahendran is the father-in-law of Arjun Aloysius, right?
W: Yes
On being questioned by Justice Prasanna Jayawardena, the witness also said it was a familiar scenario where Arjun Aloysius instructs Palisena in the business.
Justice Jayawardena: Prior to this conversation, Aloysius was in the habit of giving instructions, right?
Witness seemed avoiding the question and Justice Jayawardena in a strict manner asked him not to do so and speak loudly and answers the questions.
Justice Jayawardena: Aloysius knew about the bids of EPF before the auction, how could it be?
W: He may have got information from certain persons from the EPF.
J: Who decides on bids at EPF?
W: The primarily dealer
J: Who was the dealer at that time?
W: Saman Kumara
It was also revealed that one Naveen Anuradha was the then dealer at NSB during the March 29, 2016 auction.
Justice Jayawardena also questioned Salgado on the inside information received by Aloysius about the amounts of bids that would be accepted. Justice Jayawardena observed that the ultimate decision with regard to accepting bids at an auction is taken by former Governor Arjun Mahendran.
ASG Kodagoda also revealed that PTL had gained a phenomenal profit aggregating Rs. 11 Billion during the time period 2015 to 2016. The ASG said PTL managed to gain such huge profits in the backdrop where the second highest profit maker in Bond trading had only about Rs. 500 million during this time.
ASG Kodagoda was of the view that throughout these transactions, PTL had received critical price sensitive information from sources and that made them earn massive profits in a short period of time in the business as a primary dealer.
(Shehan Chamika Silva)