---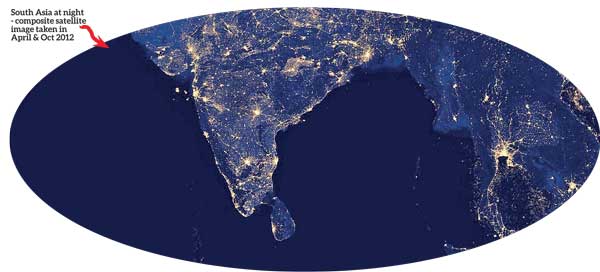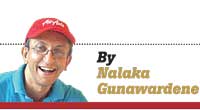 The level of urbanization is an indicator of a country's economic development and the living standards of its people.


Some purists might disagree, but it is universally agreed that urban areas -- cities and towns of various size and shape -- offer better facilities and opportunities for their residents.



So how urbanized Sri Lanka is? Many among us keep repeating a notion that 'we are predominantly rural', but is it really so?

The 2012 Census of Population and Housing categorised only 18.2% of the Lankan population as being urban. However, that figure is highly misleading because we currently use a narrow definition.

Currently, only those living in Municipal Council (MC) or Urban Council (UC) areas are considered urban. However, some Pradeshiya Sabha areas (the next local government unit) are just as urbanised.

At the recent LBR/LBO Infrastructure Summit 2015 held in Colombo in early November, Minister of Megapolis and Western Development Champika Ranawaka took on this myth head on. He argued that Sri Lanka's urban population share is probably as high as 48% -- which is two and a half times higher than the current figure.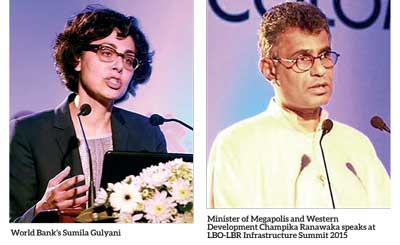 He mentioned as examples Pradeshiya Sabha areas like Homagama, Beruwala and Weligama that are administratively classified as 'rural' despite having many urban characteristics.

His concern: misconceptions such as this distort the country's policy decisions on infrastructure planning and urban development.

The World Bank's global lead for urban development strategies, Sumila Gulyani, who spoke during the opening session, agreed with the Minister's contention of nearly half of Sri Lanka's population having already become urban.

The Bank's own estimates are roughly the same, she said. "The official statistics of urban population in Sri Lanka is from 14% to 18% -- but if you look at the agglomeration, it is (actually) around 47%".

She added: "All South Asian countries under-state their urbanization level relative to, say, Latin America. In India it's the same story. The reason has traditionally been that the rural areas got more national subsidy programmes -- and no administration wanted to be called urban!"
Taking South Asia as a whole, 30% of its combined population now lives in cities. A massive rise in this urban share is expected in the coming decades. Sri Lanka cannot buck this trend.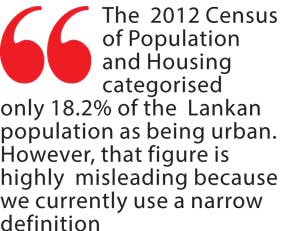 Despite this, old myths linger on for years. The problem, as Gulyani highlighted, is in the mismatch of capabilities: "If the (local government) council that is managing an urban area is a rural council, you are not going to see the kind of planning and urban management you need to see for productive urban growth."

Hidden Urbanization
Meanwhile, a new World Bank report on urban trends in South Asia reminds us that Sri Lanka's share of the population officially classified as living in urban areas actually fell slightly between 2000 and 2010.

"These official statistics, however, miss considerable 'hidden' urbanization," says the report, titled Leveraging Urbanization in South Asia: Managing Spatial Transformation for Prosperity and Liveability
(September 2015).

The report (available at http://hdl.handle.net/10986/22549) suggests that as much as one-thirds of Sri Lanka's population may be living in areas that, while not officially classified as urban, "nevertheless possess strong urban characteristics".

This report tries to overcome our region's data deficiencies by drawing on some unconventional data sources -- such as night-time lights and other forms of remotely sensed earth observation data.

Analysis of night lights have also revealed a more general growth of multi-city agglomerations -- continuously lit belts of urbanization containing two or more sizeable cities -- across South Asia. Their number has risen from 37 in 1999 to 45 in 2010.

In Sri Lanka, the report says, such 'ribbon development' radiates out from Colombo along major transport arteries to link it with both Kandy and Galle/Matara, revealing a dynamic urbanization process.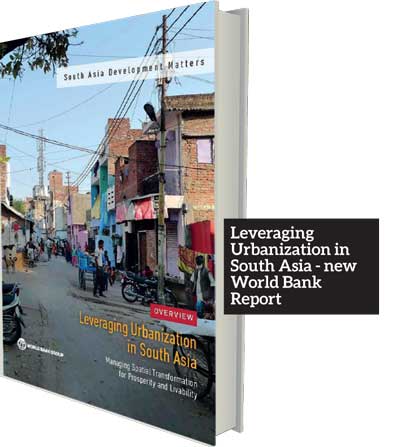 A general conclusion of the report is that South Asian countries' urgent need to increase higher quality and more comprehensive data on urban trends and conditions.


Anomaly of 1987
In Sri Lanka, the low figure for urban population is the direct result of an administrative decision to count all Pradeshiya Sabha areas as being rural. This has long been critiqued by experts such as town planner Prof. Ashley L. S. Perera of the University of Moratuwa.

When the new local government unit was created in 1987 for political expediency, their demarcations totally ignored the existing ground realities, he says. That has led to much confusion about 'urban areas' in Sri Lanka for the past quarter century .

Statisticians in Sri Lanka's government are also well aware of this. Analysing the key findings of the 2012 head count, the Department of Census and Statistics says that the country's urban percentage "would have been much higher if the definitional issues were resolved".

In its Census of Population and Housing 2012: Key Findings, the Department notes: "Areas coming under all Municipal Coun­cils (MC) and Urban Councils (UC) are currently considered as urban sector in Sri Lanka. Prior to 1987, Town Councils were also included in the definition of urban areas. With the setting up of Provincial Councils in 1987, these Town Councils were absorbed into Pradeshiya Sabhas which fall into the rural sector since then."

After 1987, some towns lost their urban status and overnight became 'officially rural'. The Department acknowledges that there are many areas outside MCs and UCs that "have urban outlook but still classified as rural". This leads to underestimation of the degree of urban­ization and comparison becomes difficult over the years, it says.

The Department highlights the need to "introduce a realistic definition of urban areas taking into account of the characteristics of the population rather than based on pure administrative considerations."

At the time of the 2012 Census, Sri Lanka had a total of 23 MCs and 41 UCs.

According to the Census findings, the country's eight largest cities -- Colombo, Kaduwela, Dehiwala-Mt. Lavinia, Moratuwa, Negombo, Kotte, Kesbewa and Maharagama -- made up nearly half (48%) of what is officially considered the 'urban' population. All these are located in the Western Province.
The balance 56 urban areas include 26 small cities with population below 25,000. "This shows the uneven distribution of the urbanization" says the Department.

The Census found that in the Colombo district, three out of four people (77.6%) already live in urban ar­eas. Batticaloa (28.7%), Ampara (23.6%), Trincomalee (22.4%) districts in Eastern province and Mannar (24.5%), Vavuniya (20.2%), Jaffna (20.1%) districts in Northern province all have urbaniza­tion levels higher than the current national average of 18.2%.


Misleading the world
Adopting a more pragmatic and realistic definition of 'urban' is thus a policy priority for Sri Lanka. That can help better planning of our rapidly urbanising human habitats.

Such a move can, hopefully, also awaken those Lankans who insist about their 'very rural island' contrary to what the evidence suggests.

It would also stop international organisations and researchers from mistakenly labelling Sri Lanka as a country with only a small urban population.

For example, World Urbanization Prospects 2014, a global overview published by the UN Department of Economic and Social Affairs, has listed Sri Lanka as one of 16 countries worldwide that "still have low levels of urbanization; i.e. below 20 per cent". (As an inter-governmental body, the UN goes by national governmental data).

The largest (by population) among these 'low urbanized countries', were listed as Burundi, Ethiopia, Malawi, Niger, South Sudan, Uganda, Nepal and Sri Lanka. "By 2050, all of these countries are expected to become significantly more urbanized, with as much as twice their respective proportions urban in 2014," the UN report noted (see full text at: http://esa.un.org/unpd/wup/Highlights/WUP2014-Highlights.pdf).

However, as Minister Ranawaka just publicly declared, that doubling has already happened in Sri Lanka! Now if only official data custodians can change definitions, we can finally move away from the illusion of being a rural country.

Census of Population and Housing 2012: Key Finding scan be accessed on line at: http://countryoffice.unfpa.org/srilanka/?publications=12333

(Science writer Nalaka Gunawardene writes regularly on science, development and media issues. He blogs at http://nalakagunawardene.com)