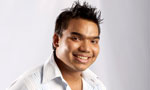 While denying allegation that his mother was involved in a gold racket, MP Namal Rajapaksa said yesterday that if anyone wanted to take revenge politically they should only attack his father or himself and not the other members of his family.
"If political revenge is the main objective, attack my father and myself, and stop making false allegations against my mother and brothers," the former president's son tweeted.
Meanwhile, Speaking to Adha newspaper, Mr. Rajapaksa said that a woman who claimed to be the wife of former DIG Vass Gunawardane had lodged a complaint with the Bribery Commission accusing his mother of being involved in a gold racket that also involved the treasury.
"This allegation is completely false and the whole purpose is to sling mud at my family," he said.
He said that only he and his father had been involved in politics and the other three members of the family had not. He added that the truth would come out in due course.