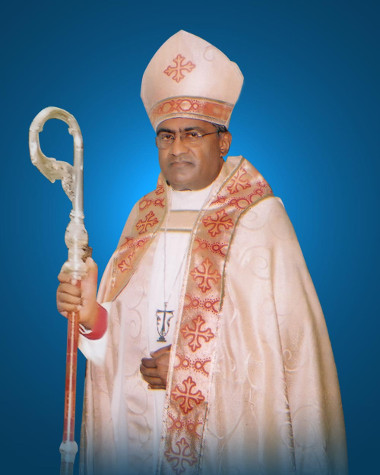 The Anglican Bishop of Kurunegala, the Rt. Revd. Shantha Francis said today that he would resign from his position as he, being a Tamil, was under pressure from Tamil Diaspora groups to toe their line.
Addressing a press conference he said he had always stood for a unitary state and the sovereignty of Sri Lanka and, therefore, had earned the wrath of these groups. He said he had been threatened by them during his visit to London last month.
"I value and stand for the unitary state and sovereignty of the country. I came under pressure from the Diaspora groups due to my position in this regard despite being a Tamil priest. They asked me why I had taken up such a position instead of speaking for the rights of minorities. I have two options – to resign from my priesthood or to embrace their agenda. I will stick to my position. That is to appear for the unitary state and sovereignty of the country. This is what we have achieved after 30 years of war. I will quit my position as the Bishop of the Kurunegala Diocese to serve the interests of the country," he said.
Asked whether he would take to politics, he said he would not side with any political party but rather serve the interests of the common people.
He said he was constantly threatened by Tamil Diaspora groups living elsewhere in the world.
"I received threatening letters in London. I faced this problem during the latter half of last month," he said.
Also, he said he had spoken against the swindling of Rs.138 million at a leading school in Kandy.
"I spoke about it with the school principal and the old boys. But I was threatened and told to stop," he said.
(Kelum Bandara and Sanath Desmond)