---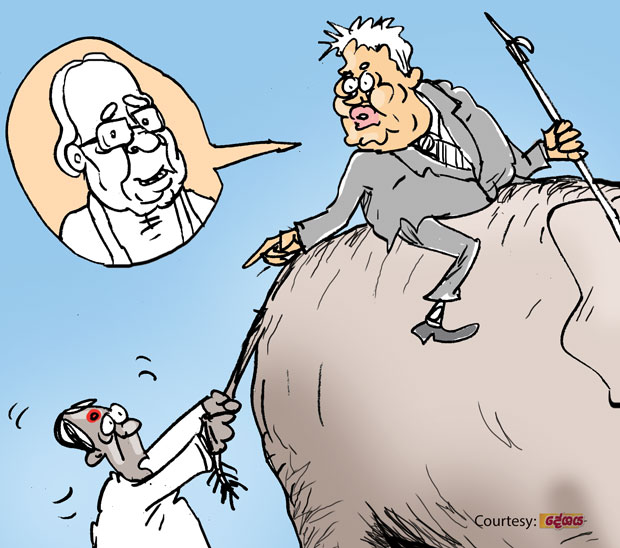 Following the recent split in the main Northern alliance, a member of that political strand hailing from the `land of singing fish', decided to throw in his lot with the Green party for the sheer survival at Diyawanna.

He sent in feelers to the Green party one after another without avail and finally collared the Green leader himself in the council lobby.

After giving a patient hearing to the alliance member, the Green bigwig reportedly told him: "We are not out to engineer defections from other parties in a bid to increase our own head count. If you want to join our party, see me with a letter of consent from your party leader!"

However, the politico from the land of the singing fish is said to be still trying his best to fulfil his wish.