---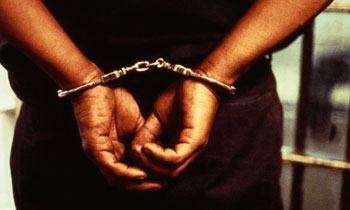 The Acting Grama Niladhari of Kollupitiya was arrested by Bribery Commission officials today while accepting a bribe of Rs.20,000.
Bribery Commission Director (Investigations) SSP Priyantha Chandrasiri said the suspect, a resident of Colombo, had asked for a bribe from an individual to include his name in the voters register.
He said the suspect is alleged to have demand Rs.25,000 and had obtained Rs.5,000 on an earlier occasion and was arrested at the Grama Niladha's office while accepting the balance.
The Bribery officials had also arrested another individual.
SSP Chandrasiri said both suspects will be produced in the Colombo Fort Magistrate's Court. (Darshana Sanjeewa)