---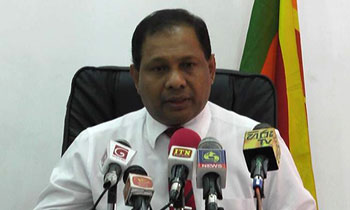 All SLTB and private passenger bus drivers must possess a special driving certificate issued after a special training provided by the Department of Motor Traffic (DMT) with effect from June 1, Motor Traffic Department Commissioner General Jagath Chandrasiri said today.
This would be along with the driving licence, he said.
Addressing media at the DMT head office the Commissioner said the Gazette notification related to passenger transport had been issued on February 6, 2016.
Accordingly all the drivers, who transport passengers, should obtain the special certificate issued by DMT.
Three-wheeler drivers and school van drivers would be trained in the second stage.
The department had taken this decision to streamline the driver discipline and to reduce road accidents, he said.
"The special training had already been given to all Sri Lanka Transport Bus (SLTB) drivers. So far, 17,000 drivers of private buses had been given with the help of the Transport Board and the National Transport Commission (NTC).
"From June 1, bus drivers should have the new certificate to drive passenger buses," he said.
"Newly issued driving licences will have 'PT' printed on them to indicate that the driver had obtained the special training. Others should possess their licence and certificate with them," he said.
"Bus drivers who don't have the certificate will not be allowed to take to the wheel. From last August 1 this process is in effect. It is an essential certificate for the traffic Police to check during an accident," Mr. Chandrasiri said.
He said the bus drivers were trained in the first stage of the special passenger transport driver training programme while three-wheeler drivers and school van drivers would be trained in the second stage. (Chaturanga Pradeep)