---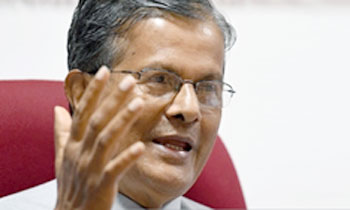 National Police Commission (NPC) Chairman Prof. Siri Hettige has tendered his resignation letter from the post to the Constitutional Council (CC).
Speaking to the Daily Mirror Prof. Hettige said he had decided to resign because he was offered a Professor Chair at a German University.
However he said he would be acting as a member of the National Police Commission.
" It's a chair dedicated to Sri Lanka. They had established and commenced the first semester. I was there for one and a half months, and I need to go there for a further one and a half months." he said.
He said he had sent his resignation letter to Speaker Karu Jayasuriya who chaired the Constitutional Council about ten days ago.
He said the Constitutional Council has not responded on this matter yet.
Prof. Siri Hettige is the Chairperson of the National Police Commission since October, 2015.(Darshana Sanjeewa)