---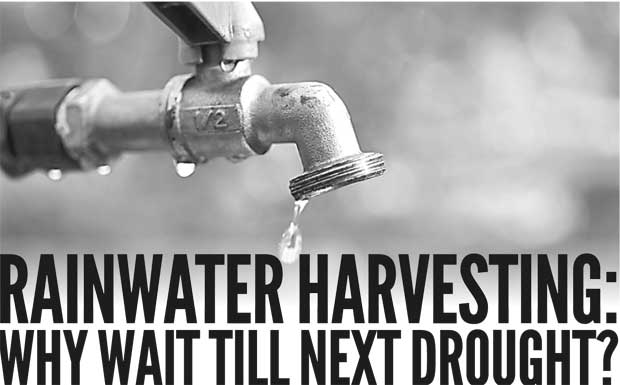 recent study on water stress published by the World Resources Institute, identified 33 countries that would have severe water stress by 2040. According to this study, Sri Lanka is not one of them but is dangerously poised to having severe water scarcity. This is at least, partly due to global warming and partly due to our own mismanagement of water resources, including other natural resources such as forests. As is well known, our forest resources have dwindled over the last century. Rapid urbanization is another factor that contributes to the worsening water situation in the country.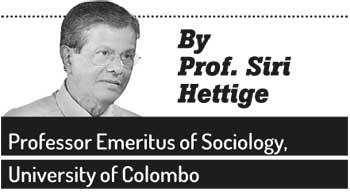 There is no quick remedy to the worsening water situation in the country. If the present drought continues for several more weeks, the situation could turn into a calamity. Already many people in several regions are experiencing severe water crisis, not having access to clean drinking water, not to mention the destruction of their agricultural crops. While reforestation is no doubt a long-term strategy to address the issue, many short-term measures need to be identified and taken to ensure that people do not suffer unnecessarily. Rainwater harvesting is one of them.

Almost two decades back, I , as the Dean of the Faculty of Arts, proposed to the then authorities of the University of Colombo to establish a pilot rainwater harvesting project using one of the largest buildings of the University. When the Water Resources and Drainage Board was contacted for technical and material support, the response was that it did not come under their mandate. The proposal ended there. But, now I understand that it is their policy and the necessary legislations are in place. But the problem today is the lack of implementation. So, what is the difference between then and now ? There is no big difference!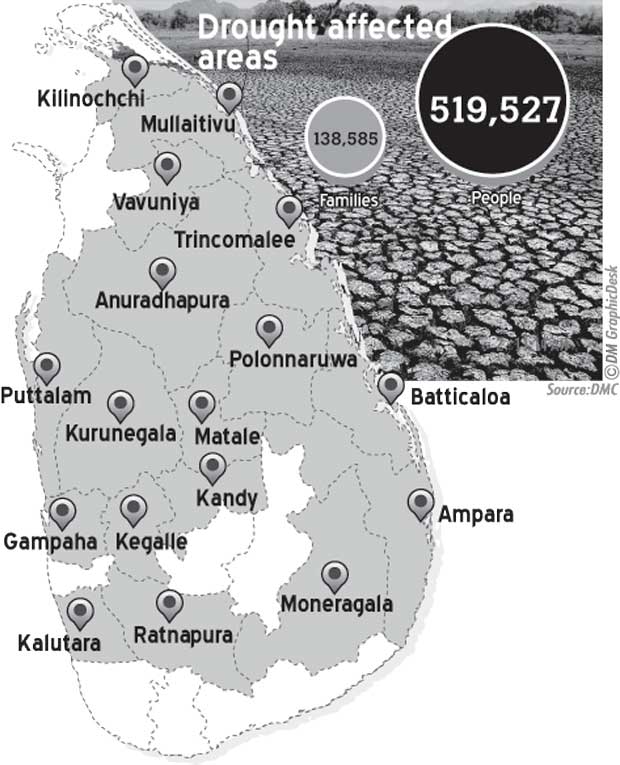 As is well known, we are going through a severe drought in the country today. If it continues for further, water restrictions may have to be introduced. But, if the rain comes soon, we would naturally forget everything and carry on regardless. We do not have many socially and environmentally responsible citizens in this country. In other words, people in general, given their self-centred attitude, only understand and respond to sanctions and rewards. Many countries around the world use sanctions and rewards quite effectively in order to conserve water and avoid serious water shortages. For instance, restricting the number of minutes the shower could be used, dual mode commodes to reduce water usage, prohibition of the use of purified water for gardening and washing vehicles etc. On the other hand, incentives could be given to city dwellers to resort to rainwater harvesting. Moreover, systematic monitoring of water use by households could also help develop appropriate water conservation methods.

Given the fact that droughts have become quite frequent in recent years, we have no choice but explore all possibilities for managing scarce water resources more effectively in order to avoid unnecessary hardships for citizens. The entire water sector is currently divided between managers of water and water users. This duality is rather unsatisfactory. In fact, users could play a dual role if they also become managers of water. While, in urban areas, they could become harvesters and users of rain water, in rural areas, people could tap water from multiple sources, including rainwater harvesting. On the other hand, water users are unlikely to take such steps
voluntarily. The government, local authorities and other relevant institutions have to come up with a comprehensive plan of action and take the necessary measures to implement it. This is the best time to do so because, the prevailing severe drought in the country is likely to convince everybody that water cannot be always taken for granted but needs to be harvested, conserved and utilized carefully. In other words, it would be easier to mobilize and engage the public in a national water conservation plan when the country is under severe water stress as is the case today. So, we need to act fast, before the thunderstorms break out and inundate some of our low-lying city streets.

Urban rainwater harvesting could significantly reduce the use of purified water in urban areas. The water that is so saved could then be diverted into areas where people do not have access to clean drinking water. This would naturally improve their quality of life including their health status. In the meantime, rainwater harvesting could also make a significant contribution to urban food production through better home gardening. This could equally apply to institutions such as schools and State institutions. If rainwater harvesting becomes a permanent feature of the landscape throughout the country, the water stored in our reservoirs is likely to last longer; giving us more time to cope with a severe drought like the present one. Isn't this a good enough reason for us to act now? It is hoped that we would not wait till the next drought to talk about rainwater harvesting again but implement the policy which is already in place.