---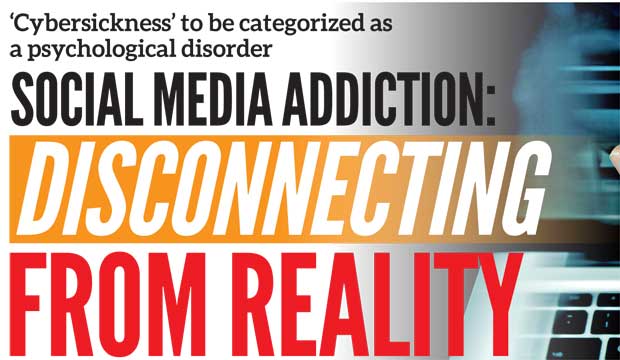 ocial media have kept people occupied to the extent that they hesitate to 'log out' from these applications (commonly known as apps) or devices even for a few minutes. While some analysts define this behaviour as an addiction, psychologists are yet to classify it as a psychological disorder as per the Diagnostic Statistical Manual of Mental Disorders (DSM) (V) - a publication by the American Psychiatric Association which offers a common language and standard criteria for the classification of mental disorders.
In an attempt to shed light on how people get addicted to these apps and eventually develop severe health conditions, the Daily Mirror spoke to a few experts in this field.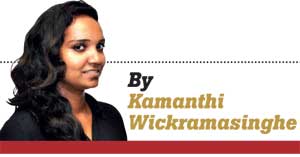 Social media addiction leads to 'de-individuation': Dr. Manoj Fernando
Speaking to the , Daily Mirror Rajarata University lecturer Dr. Manoj Fernando said social media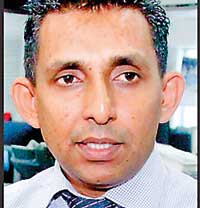 have affected the development of human beings in a mass scale.
"They are deprived of one-to-one communication. They have to work individually and this destroys their social well-being. Hence, it affects the physical, psychological and social well-being. They are not interested to move about, but prefer remaining in one place and staring at their smart devices. Because of this, they are totally disconnected from society. We should then look at the nature of these devices. How have they been made? The facilities are such that they are utilized for commercial marketing strategies. Therefore, the dependence on technology is directly proportional to the economic benefits for these large scale businesses. When introducing new software, these companies hire psychologists to understand its effects on the people. But people are not prudent enough to decide which software would suit them best. They would have different opinions."
"People want to know what is happening around them and for this they make use of media like facebook. A result of this would be de-individuation, where people would be disconnected from the outside world. I think it is high time that we introduce the concept of 'phone literacy' which focuses on teaching people how to get the maximum benefit out of these electronic devices. In order to get this message across, I think teachers and parents have pivotal roles to play. It is a must to develop individuals, and we should not allow these devices control us. The youth should start to link with others and promote a culture that would look down upon these habits. It is time that we reverse the culture of looking at someone who is glued to a phone and regretting why you cannot be like him or her. We should build a culture that would eventually laugh at someone who is addicted to these devices. This would discourage the addicts."


Pleasure-seeking is one of the main goals of social media addiction: Chrishara Paranawithana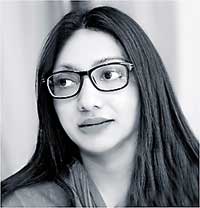 In her comments to the, Daily Mirror licentiate clinical psychologist Chrishara Paranawithana said the teenagers' use of modern technology within the context of social media occurs simultaneously with their developing identity, emerging sexuality, physical development, and moral consciousness.
"While technology use is an integral part of the day-to-day lives of many, there are a number of risks associated with it, specifically, negative effects on mental health, cyber bullying, texting/sexting, dangers of sexual solicitation and exposure to problematic and illegal content and privacy violations. Research has reflected that most teens who are regular media users may project to have lists of friends, but whether this reflects true healthy friendships is in question. Before we even tackle why various technologies can be addictive, a clear concern about facebook, texting, email, video games, and so forth, are that they can become so compelling that we stop engaging in other need-satisfying activities. Teens who are the heaviest media users report being less content and are more likely to report that they get into trouble a lot, are often sad or unhappy, and are often bored."
Speaking in terms of neuroscience, she further said "thanks to neuroscience we are beginning to realize that achieving a goal or anticipating the reward of new content for completing a task can excite the neurons in the ventral segmental area of the mid-brain. This releases the neurotransmitter 'Dopamine' into the brain's pleasure centres, and causes the experience to be perceived as congenial. As a result, some people can become obsessed with these pleasure-seeking experiences and engage in compulsive behaviour such as a need to keep playing a game, constantly check email, or gamble online. One of the reward systems in the brain becomes extremely active when we are in a state of anticipation. Dopamine, which is involved with feelings of pleasure, gets released when this is activated. So, when we reach the state of anticipation, we get a surge of Dopamine that keeps us hooked into a particular activity. Research proves that this reward system is involved in many drug addictions as well."
How does this reward system become activated by certain applications? Let us take facebook for example. It has so many variable ratio reinforcement schedules built into it, which is almost impossible to fight the urges to check it constantly. Consider the following:
We could receive a friend request, someone could tag us in a photo, a friend could comment on our status update, or could post his/her own status, some might have sent us a direct message or even might be online and ready to chat with us.
Any of these situations can put us into a state of anticipation. Interestingly, the content of the message and the sender doesn't really matter. But the state of anticipation that keeps us occupied with it is what matters.
Like any other type of addiction, technology addiction can range from moderate to severe, and some researchers say that people who use their phones or stay online for many hours a day experience a similar 'high' — and also feel withdrawal when cut off. It is not simply the amount of hours spent with the digital device that defines an addict, though, but how excessive use adversely affects someone's mental and physical health, daily life, relationships and academic or job performance.

Treatments
A mental health professional or treatment/rehab centres can tailor their treatment methods for addictions related to technology. In her concluding remarks, Ms. Paranawithana said some of the same principles used for treating other types of addiction, especially Cognitive Behavioural Therapy (CBT) and the 12 steps, mindfulness-based stress reduction programmes and relapse prevention have been shown to be effective for treating internet addiction.
"Treatment options for technology addicts can include inpatient, outpatient and aftercare (post-rehab) support and self-help support groups, as well as individual, group and family counselling and workshops for addicts and their families."
Technology addiction symptoms can include:
Compulsive checking of text messages
Frequent changing of facebook status and uploading 'selfies'
A feeling of euphoria while on the web
Social withdrawal
Loss of interest in activities that does not involve a computer, phone or other gadget
Feelings of restlessness when unable to go online
Physical symptoms of technology addiction may include:
Weight gain or weight loss
Carpal tunnel syndrome
Headaches
Neck or backaches
Dry, red eyes
Social media thus play a huge role in our day-to-day lives. As means of listening to the opinions of social media users on this topic, the Daily Mirror posted this question on their facebook page. Following are some of the responses we received:
Web Comments
It is unpleasant to see people hooked to their phones : Dinali Zack
It would be a typical case of 'the pot calling the kettle black', if I were to condemn this 'relationship' between us humans and technology. Whilst it does have numerous benefits, from ease of access to one another, to being able to browse the Web, find one's way around with Maps, etc, I am of the opinion that it is unpleasant to see people hooked to their phones and sad that there is a decline in face-to-face interaction.
Technology is a means of escape from the real world :

Fathima Amna
Technology actually has made a vast change in us. Whilst helping human development in numerous ways, many has chosen it as a means of escape from the real world. Many of today's day-to-day affairs would have been fruitful with physical intermediation rather than technological intermediation although technology itself stands as a means of intermediation at instances.
Physically we are alone : Rashan Mohomed
I think it's pathetic that a person could have thousands of friends online yet (s)he is not close to their families. Technology is supposed to bring the world together. But it has brought us to avirtual world where we are great personalities to others. But physically we are alone. Sad thing is I am also a member of that community.
Addiction is what companies need :

Thilina Gayashan
For social media companies, its money and we are their employees but for governments, it's Intel and political data. The digital personality and the real personality is totally different. Addiction is what companies need and they will find more ways to do it. Taking the right use of it is in our hands.
People are dependent on social media :

Ruwindy Dalpadado
Every social, political, and economical policies and controversial debates are communicated to the people through a base of media. Most of the time, handful of companies try to control the vast majority of what we frequently see, hear and read. There people are updated about what happens around them through social media due to the advancement of technology. TherWefore now it has come to a point where people are dependent on social media for all the latest updates since it is a faster method of communication today.