---
From the day of conception, mother bears the child in her womb carrying the embryo while walking, sitting, sleeping or working until the birth of the child. She suffers the severest pain one can endure i.e. the labour pain when giving birth to a child. Reputed Sinhala poet, Alagiyawanna Mukaweti in Subhasitaya has described the severity of labour pain in the following manner:
"Daru lada anganunma misa pasawehi wehesa
-Wanda landagano danagatha hakiweda kelesa"
(Only mothers who have given birth to children are aware of the labour pain)

My mother, the dearest one I ever had

My mother was an ordinary woman for many a good hearted one for her associates and for my brothers and sisters she was the greatest person in the world – Gedara Budun, our Buddha at home.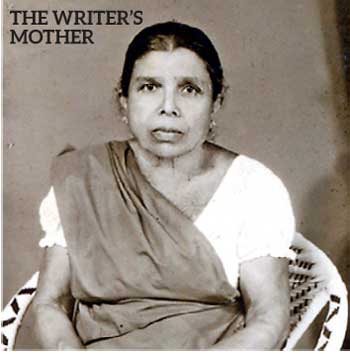 We cherished her. She gave birth to us and brought us up with the help of our father who too was equally valuable to us. Their teachings enabled us to build virtuous qualities. In return, we looked after them when they grew old and were feeble.
My mother paid respects to her own father and mother and we followed her example. We bowed down to her at least once a day and whenever we went out of our house. Following the example of Venerable Harispattuwe Medhalankara Maha Thera, after the death of my mother we continue to pay respects to her memory by bowing down to her photograph. "Matu padan namamahan"

Working mothers

There are mothers who are employed in various positions ranging from heads of institutions, professors, lecturers, doctors, engineers, lawyers, teachers, nurses, journalists, politicians, to housemaids. Most of them attend to their children while working in such salaried positions. There are working mothers who come home in the evening thoroughly exhausted. There are those who relax and resort to recreation leaving the children to themselves and to domestic servants. There are estate workers who take their children to estates and allow them to rock under the shade of trees in cradles made of cloth. Mothers who are not employed in salaried jobs too have enough work at home. They are busy throughout the day attending to the children in addition to numerous domestic affairs As such every mother is a working mother.
Mothers begging for food in the streets

It is a pity that even in countries like Sri Lanka, inhabited by people with developed moral conduct,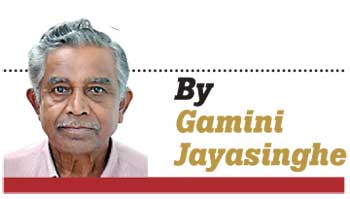 there are mothers begging for food in streets, roadsides and near places of worship. Some mothers, old and feeble beg for food and money in public transport - buses and trains. There are some mothers who manage to gain admission to homes for elders. Sons and daughters of some of these unfortunate mothers can afford their parents if they wish to do so in spite of economic hardships.

The Need for sons and daughters to recognize the kindness done

If sons and daughters of all the mothers recognize the kindness done there is no need for mothers and fathers to beg in the streets or to enter the homes for elders. Some morsels of food, some drops of water and a gentle touch of a son or a daughter will be a medicine of immortality to an old and feeble mother. However, in spite of all good things done for them some children neglect their parents during their old age , the exact time when they need their care and affection. .

in Mahabharata- Ancient India

In ancient India or Mahabharata the woman's status as a mother had not been given due recognition. The birth of a female child was regarded as a misfortune. Sakyamuni Gautama Buddha rejected this misconception that prevailed under the Brahmin culture.
One day when king Pasenadi was engaged in a conversation with the Buddha he received a message from the royal palace that the chief queen had given birth to a female child. The king was disheartened. Having observed the facial expressions of the king the Buddha pointed out that the birth of a female child should be regarded not as a misfortune or a burden but as a blessing because such an infant, later in her life be the mother of another infant who will grow to be a saint, a king or an emperor. The Enlightened One told the king that both mother and father should be regarded as Maha Brahma -Brhmati Mata Pitaro and out of them too mother is superior and she should be regarded as "Gedara Budun" Buddha at home. Buddha's words of comfort helped the king to realize the value of maternal love and instincts.