---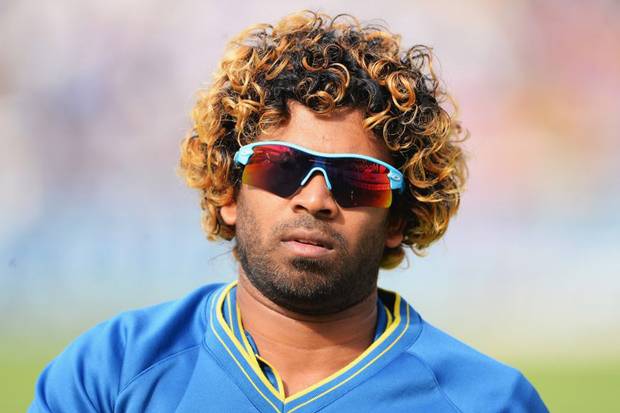 Adding a new twist to the controversial selection of World Twenty20 squad, injured speedster Lasith Malinga yesterday made a scathing attack on cricket authorities for his selection to the squad despite a nagging injury.
Malinga was initially named captain for the World T20 tournament to defend the title they won two years back, but decided to step down after aggravating his injury during Sri Lanka's only win at the Asia Cup against the UAE. He did not play a further part in the tournament but remained with the team.
"I told the selectors not to include me since I am not fit," Malinga said.
"I said this before the Asia Cup and before they finalized the World T20 team, but they have selected me. I am not even 70 percent fit," Malinga said while waiting for his flight to Kolkata at the Bandaranaike International Airport Lotus Lounge.
Malinga was among more than two hundred passengers off-loaded from a Mihin Lanka flight to Kolkata scheduled to depart at 6.30 am last morning due to a technical hitch and were due to depart at 3.30 p.m.
"Why not give that chance to a young player? I am injured. If I can't play, I can't play its simple and I don't understand why they want me to play with an injury," Malinga, who is the highest wicket taker in World Twenty20 with 38 wickets in 31 matches, added.
The former selectors led by Kapila Wijegunawardene dropped him after a discussion with the player but a dramatic turn of events, where those selectors were disbanded and a new selection committee led by Aravinda de Silva was installed just hours before team's departure for the World T20, saw him being included. The new selection committee which also includes batting great Kumar Sangakkara thought a half-fit Malinga is more than sufficient to snare even the world's best batsmen in T20's but Malinga says otherwise.
"From the little cricket I know I can tell you it's not what you are that matters but what you can do in the middle. You may have all the record in the world but if you can't give what the team expected from you then there's no use," he explained.
Malinga is suffering from a bone bruise, a traumatic injury he sustains from the forceful impact during bowling and goes through sever pains which last for weeks and months. The best and only way to help the healing process is to rest, support, and protect the bone or joint involved and to apply conventional treatments for trauma.
"There is no sign of immediate recovery as it needs time and no one knows how long it would take for the recovery process. I do not think I can recover any time soon," he said adding that he would consider retiring from international cricket after the World Cup.
"Now that I am selected I will bowl in nets in the next two days to see whether I am fit enough to play the opening match. If all things go well I will play the opening match against Afghanistan on Thursday if not I will request them to get a replacement," he added.
Malinga, 32, the world's most feared T20 bowler with a sling-arm action, prematurely ended his test cricket career in 2011 due to the chronic knee injury he sustained playing for Sri Lanka in Australia back in February 2008, an injury that prevented him from playing ODI cricket for 16 months. (Champika Fernando)